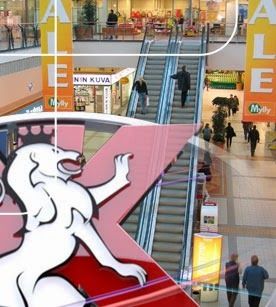 Kingdom is delighted to have opened a new office in Sheffield recently as the company has continued to grow and offer new services.
Kingdom's new office in Sheffield was opened following Kingdom's acquisition of Sunwin earlier in the year. This new office will have a dual purpose, acting as both an area office and as the new base for Kingdom's Retail Division.
Kingdom is an established retail specialist with a dedicated retail division, working in partnership with some of the biggest retail names to reduce shrinkage and provide a return on investment. Their services range from a basic retail officer door presence to a fully managed risk and loss prevention service.
The new address for the Sheffield office is:
The Balance
2 Pinfold Street
Sheffield
S1 2GU
As part of the recent growth and expansion of Kingdom, the company has also recently opened a new office in Cardiff, and has had to expand their National Support Centre in St Helens.
Established in 1993 and operating nationally, commercial and service strength supported with organic and acquisition growth has seen Kingdom become one of the largest privately owned companies in the UK within their areas of service expertise.
Commercially strong, Kingdom has a strategy to continually grow and strengthen by expanding their services and offering a complete support service to their customers. Kingdom has all the power of a national organisation you would expect, but they support their service provision from their network of regional support offices.
For more information about Kingdom, visit http://www.kingdom.co.uk/. For an immediate quote, call Kingdom today on 0845 051 7702.