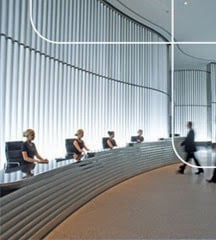 Kingdom recently received some excellent feedback from both a tenant of one of the buildings that they provide property management and security services to, and the building manager.
One of the main tenants of 125 Shaftesbury Avenue in London wrote to the building manager to say "I would just like to provide you with some positive feedback. I had forgotten my security badge this morning and the night security guard made it very difficult for me to enter the building at 6.30am. I had to plead, beg, provide my business card and my driving license before I was allowed to enter the building. As the person who controls Security for London Yahoo I was very impressed with his diligence. Thanks."
The building manager forwarded the email to Kingdom, and added: "What a great start Kingdom have had to date and please pass my thanks on to the officer. This is exactly what we want and am sure Kingdom will continue to provide this level of professionalism going forward. Please also make sure the team are aware of this. Many thanks."
Kingdom's attention to detail and active security management guarantees that properties are maintained to the highest standards and kept in first class condition, ensuring the value of the building is sustained with happy and secure tenants.
Kingdom has a dedicated property management security team that manages a wide and extensive portfolio of commercial, retail, industrial and residential buildings. They have an indepth understanding of the property management sector.
Kingdom is perfectly equipped to meet the increasingly complex demands of any property portfolio, drawing upon their experience in the security of property management with the widest range of stringent regulatory and safety standards and operating environments.
Kingdom have over 20 years experience in the security industry, and are now the largest privately owned security company in the UK. For more information about Kingdom's property management and security services, please click here to visit our website, or please click here to read our online Property Management Sector brochure.