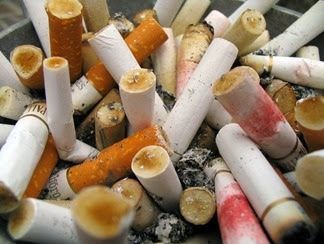 A recent article in the Kent Messenger by Claire McWethy entitled "Smoker fined £425 after dropping cigarette by bin" has highlighted some of the recent successes that Kingdom's environmental protection division has been having in Maidstone, tackling litter on behalf of Maidstone Borough Council. The article says the following:
"More than a dozen smokers have been left counting the cost of dropping dog ends in Maidstone town centre.
Magistrates gave out more than £2,500 in littering fines to 15 offenders on Thursday, 10 of which did not respond to court summons and were each ordered to pay £425.
The charge included a £200 fine, £205 in court costs and a £20 victim surcharge.
Among them was 27-year-old Matthew Mace, from Maidstone, who dropped his cigarette butt in King Street just 2m from a bin.
He was stopped by the borough council's enforcement officer but asked for the penalty notice to be posted to him, saying he was on his way to an appointment.
That was in June last year, and after failing to pay his case was brought to court causing the costs to escalate.
Five other defendants, who all pleaded guilty to dropping litter, received fines of between £100 and £135. Of those was Karl Pegg, 27, from Rochester, a former Army serviceman who was caught discarding a cigarette in Week Street.
In a letter to the court, he said it was the first time he had littered, and that he had been pre-occupied about an interview he was going to that morning. He said: 'I offered to pick it up but there was no convincing the officer.' He was ordered to pay £360, including a £135 fine.
Fixed penalty notices for littering in the borough are £75, but if that is not paid within 14 days, or appealed, the matter goes before magistrates. Courts can impose a maximum penalty of £2,500.
Between January and December last year, 2,862 notices were issued by Maidstone Borough Council. The largest total fine of £715 was given by the court in April 2013 – last year's highest was £610 in April.
Cllr Marion Ring, cabinet member for environment and housing, said: 'Our approach to those who do drop litter is working – we've seen a steady decline in the number of penalty notices issued year on year.'"
All of the convictions referred to in this article were a result of fixed penalty notices (FPNs) issued by Kingdom officers and it is hoped that these high profile convictions will further discourage others from littering in Maidstone.
Maidstone Borough Council is one of the four councils in Kent that Kingdom now provides environmental protection to, alongside Tunbridge Wells Borough Council, Canterbury City Council and Gravesham Borough Council.
Kingdom's environmental protection officers issue FPNs to offenders who are seen breaking the Environmental Protection Act 1990 in streets, parks and open spaces in order to reduce anti-social behaviour. The annual cost of cleaning the UK streets has been estimated at £780m, with around 14 million incidents of anti-social behaviour reported each year which equates to 26 incidents every minute.
Kingdom's specialist team is led by experts with an ex-police and military background. They deliver over 130,000 Environmental Protection hours per annum on behalf of Local Authorities. For more information about Kingdom's Environmental Protection services, please visit http://www.kingdom.co.uk/services/environmental-protection/ or click here to read their online brochure.