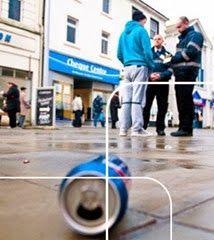 Canterbury City Council has issued a news release entitled "Council steps up litter enforcement", explaining Kingdom's role in helping to keep Canterbury clean. The news release says the following:
Two new litter enforcement wardens will start work in Canterbury city centre on Monday 5 May as part of a city council crackdown on litter.
The council is working in partnership with a private company, Kingdom, on the six month trial project. Kingdom already works successfully with a number of other local authorities on litter enforcement including Maidstone, Enfield and Birmingham.
Anybody who is spotted dropping litter will receive an on-the-spot fixed penalty notice of £80. This includes items such as cigarette butts and packaging, fast food containers, confectionary wrappers and drink cans, to name just a few.
The council's Assistant Director of Direct Services, Larissa Reed, said: "We carried out a similar trial using our own officers in 2013 and that showed that litter was a serious enough issue in the city centre to require further action. It was also felt that stepping up this kind of enforcement work is generally well received by the public.
"Kingdom are very experienced in running schemes like this and we expect them to take a firm but fair approach when they are dealing with the public. There is no target for the issuing of fines but we anticipate a significant number to be given out over the six months.
"The message to our residents and visitors is clear – Canterbury does not tolerate litter and if you are caught dropping it, there is a high chance you will be caught and fined."
The scheme will run in Canterbury initially, but is likely to be extended to Herne Bay and Whitstable during the trial period.
Kingdom announced back in April that we would be providing environmental protection services to Canterbury Council.
Formed in 1993, Kingdom is a dedicated and preferred supplier of Environmental Protection services to local authorities across the UK. Led by experts with an ex-police and military background our specialist team deliver 130,000+ Environmental Protection hours per annum on behalf of Local Authorities.
For more information about our Kingdom's Environmental Protection services, click here to visit our website, or here to read our Environmental Protection online brochure.