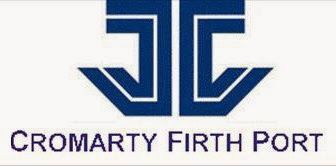 Kingdom is delighted to announce that they have extended their contract to continue providing security services to Cromarty Firth Port (CFPA) in Invergordon, Scotland. Kingdom has signed a further 3 year contract with CFPA, which also includes the option to extend the contract for a further year.
Kingdom acquired All Secure Ltd, who were one of Scotland's largest independent security providers and had been providing security for CFPA, on 1st February this year. The operational team was transferred to Kingdom, meaning that the same team will have been providing security services to CFPA for 9 years. Since the acquisition in February, Kingdom has been completely reviewing how they deploy security to the port. The amendments and integration period is now complete and Kingdom are ready to cater for the summer cruise season, which runs from April to September.
Kingdom operates the port radio services and provides CFPA with a total manned security solution. They are responsible for the complex coordination of all ship and vessel movements within the Invergordon port. Kingdom's role ranges from cruise liner docking and departure security for both international and UK ships, through to the security solution management of oil rigs and support vessels. Kingdom also provide weighbridge and gatehouse security. Within the cruise season, Kingdom's security officers will manage and coordinate the arrival and departures of over 77,000 passengers and deal with over 2,844,544 tonnes of cruise liners.
Commenting on the renewal, Kingdom's Ian McCaffary and Charlie Millar said: "We are very proud of the Kingdom team who have put in a lot of hard work and will be putting lots more hard work in in the future. CFPA has fantastic growth and development plans for the next three years which will see it double in size, and we are delighted to be a partner on this journey".
The last 24 months has seen an unprecedented level of growth there. Last year saw a record number of cruise liners and oil rigs visit the port, and that figure looks set to be smashed this year. Recent figures released by Cruise Britain confirmed that the port is Scotland's leading cruise port destination and is the third most significant transit port in the UK, second only to Guernsey and Dover.
A £25million project is also currently underway to reclaim 9 acres of land from the sea to create an additional deep water berth. The expansion project will take 18 months to complete, and Kingdom will be working hand in hand with the contractors and port authority on one of the largest projects to be undertaken at the port in recent times.
Kingdom has over 20 years experience in the security industry and is the UK's largest privately owned security company. It has a dedicated transportation team that has extensive experience and an in-depth understanding of this fast moving sector. For more information about Kingdom's transport security services, click here to visit their web page, or here to view their online brochure.