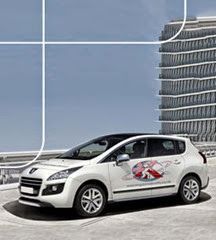 Kingdom is delighted to announce that they are to double the services that they provide to a leading interior contractor.
Kingdom has been providing mobile patrol services for EE Smith Contracts at one of their business premises. They have been very impressed with the services that Kingdom provide, and so have doubled the contract, with Kingdom now providing mobile patrol services to a second property for the company.
Kingdom's UK wide mobile patrol service provides a cost-effective, efficient and visible deterrent for low risk sites. Services include pre-determined or roving mobile patrols, which range from a simple visual drive-by to a full walk and check or lock & unlock function.
Kingdom currently completes more than 93,000 mobile visits per year, employing local people with local knowledge and all their mobile patrol personnel are Security Industry Authority (SIA) licensed, uniformed and trained.
Kingdom's vehicle fleet is Kingdom branded and fully equipped to visit and inspect your premises at agreed frequencies and physically patrol and check for damage or intrusion or to lock or unlock your premises.
For more information about Kingdom's mobile patrol services, please visit http://www.kingdom.co.uk/services/mobile-patrols/.
EE Smith Contracts is a specialist interior and joinery contractor. They are one of the UK's leading fitting out, interior furnishers and joinery specialists. They operate successfully in a variety of sectors ranging from prestige hotels and commercial interiors to high end residences. Originally founded in 1897, the company began its dynamic growth in 1947 to the modern, well equipped interior contractor that is has become today. The company is privately owned and operates from purpose built headquarters in Leicester. For more information about EE Smith Contracts, click here to visit their website.