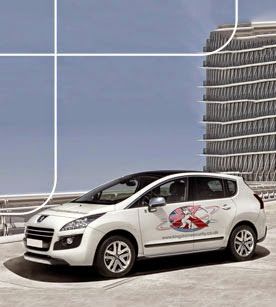 Kingdom is very pleased to report that the professionalism and vigilance of one of their mobile patrol supervisors, David Schofield, has prevented an attempted break-in at one of the sites of their client Maxi Haulage in Warrington.
Whilst patrolling the site, David discovered that two metal fence pillars had been unscrewed so that someone could return at a later date and time to gain entry to the site. There have been a number of fuel thefts from businesses in the area lately, and it appears that David's good work has prevented another. Maxi Haulage Managing Director Robin Allan has expressed his gratitude, and Kingdom would also like to say well done to David for his good work.
Kingdom has been providing static security guarding to Maxi Haulage since December 2012, and recently started providing mobile patrols to the company in November 2014. Kingdom's mobile patrol, lock and unlock service is a cost-effective solution for low risk sites that provides an efficient and visible deterrent.
Kingdom employs local people with local knowledge and all their mobile patrol personnel are Security Industry Authority (SIA) licensed, uniformed and trained. Their vehicle fleet is branded and fully equipped to visit and inspect your premises at agreed frequencies and physically patrol and check for damage or intrusion or to lock or unlock your premises. For more information about Kingdom's mobile patrol service, please visit http://www.kingdom.co.uk/services/mobile-patrols/.
Maxi Haulage is a leading provider of haulage, distribution and logistics services throughout the UK and Ireland. Their experienced a motivated staff combined with modern IT and fleet provide their clients with superior service and economy in all their logistics needs. They have over 30 years experience and a network of locations throughout the UK and Ireland. For more information about Maxi Haulage, please visit www.maxihaulage.co.uk