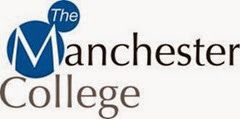 Kingdom has invested in a national leadership diploma for all of their Blue Ribbon team leaders which will enhance their elite workforce's skills in areas such as organisation, leadership and personal development. Blue Ribbon team leaders are Kingdom's elite team leaders and managers across the country. The qualification is a Level 3 Leadership Diploma and is a completely bespoke qualification, designed and managed for Kingdom by The Manchester College.
The OCR (Oxford, Cambridge & RSA Examination) accredited Level 3 Management qualification has been deemed the most appropriate with which to support the work done by Kingdom's team of up to 100 nationwide Blue Ribbon team leaders. It was agreed that the Level 3 management qualification would supplement Kingdom's existing in-house 15 module e-learning Blue Ribbon programme.
The qualification will take learners approximately 12 months to complete and will consist of monthly, in-house visits from assessors. Each element of the Level 3 Management Framework will be delivered via a combination of one or more of the following methods:
Technical Certificate (i.e knowledge element)
One to one/group tuition
Completion of qualification workbook
E-learning/distance learning
Workplace Assessment ('Competency' element)
One to one workplace assessment/observations
Compilation of evidence based portfolio
Transferable/Functional Skills (English, Mathematics)
One to one/group tuition
Online test
The Manchester College is the largest education college in the UK, with £187million turnover and 17 sites across the city of Manchester. It is also one of the UK's largest training providers, supporting 80,000 learners locally and nationwide, and prides itself on "offering an unprecedented range of pathways and courses to develop the highly skilled work forces of the future". The Manchester College designs and delivers training for over 2000 businesses, one of which is now Kingdom. Others include Aldi, Scottish Power, Farmfoods, Greater Manchester Fire & Rescue Service, footballpools.com, Laing O'Rourke and Manchester City Council.
Kingdom knows that their people drive their success and that in today's fast-moving world you cannot stand still. Kingdom adds value to your business by securing, deploying, training and retaining the right people and supporting their contracts with regional offices and a wealth of local and national management expertise. This has resulted in Kingdom having one of the most loyal, well trained and thoroughly professional workforces in the industry, with the experience, entrepreneurial spirit and capability to move faster and stay closer to your business and deliver through passionate people. To find out more about Kingdom, click here to visit their website.