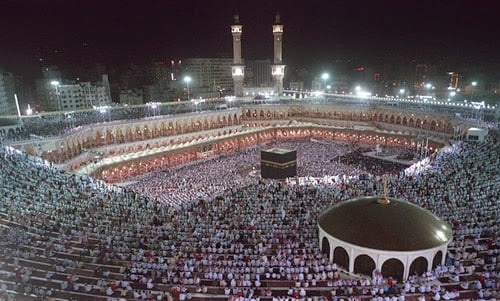 All this week, the City of London police are launching a national Hajj fraud prevention campaign to encourage people booking pilgrimages to Mecca in the autumn to follow a checklist to avoid being exploited by fraudsters.
This is part of their efforts to reach as much of the British Muslim community as possible, both in the City of London and across the UK. The focus is on local engagement and it is being supported in particular by officers from police forces with large Muslim populations.
The campaign is also being supported by the Council of British Hajjs, the Association of British Hujjaj and the Government's Hajj Taskforce, with the City of London Police also working in partnership with National Trading Standards Board, Get Safe Online and ABTA, The Travel Association, to raise awareness via digital and social media.
They have issued a leaflet entitled "Hajj – don't let fraudsters ruin your pilgrimage", which explains that many Muslims have had their once-in-a-lifetime trip ruined by fraudsters, as they arrive in Saudi Arabia to find their accommodation doesn't exist, or that the whole trip was a scam.
Commenting on the campaign, Commander Steve Head from the City of London Police has said: "Hajj fraud is a devastating crime that every year is robbing Muslims of what could be their only opportunity to make the pilgrimage to Mecca. The City of London Police is committed to working with the Muslim community and UK police to understand the true scale and nature of Hajj fraud, to prevent people falling victim and to help those who do, and to track down and bring to justice the fraudsters who make criminal capital by destroying another person's dreams."
The leaflet contains information about how Hajj fraud happens, how to protect yourself and your loved ones from Hajj fraudsters, and what to do if you have been a victim of Hajj fraud. The leaflet can be viewed by clicking here, scrolling to the bottom of the page and choosing from seven different languages available.