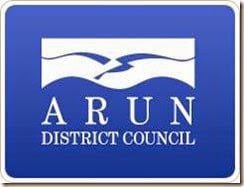 Kingdom is pleased to be once again providing environmental protection services to Arun District Council, a local government district in West Sussex which includes the towns of Arundel, Bognor Regis and Littlehampton. The Kingdom Environmental Protection team will be tackling dog fouling and littering on behalf of the local authority.
Arun District Council issued a news release saying:
After the success of last year's pilot scheme, uniformed patrols are set to return to Arun in 2014 to issue fines to anyone letting their dog foul.
Kingdom Security will again be targeting 'hotspots' on behalf of Arun District Council, including parks, open spaces, and promenades where dog fouling, breaches of Arun's Dog Control Order and littering are a problem.
The initial pilot scheme was launched last summer in response to complaints from the public fed up with the amount of dog mess and litter in the district.
The patrolling officer is fully authorised to issue fixed penalty notices of £80, reduced to £50 on early payment, on behalf of the council to anyone not clearing up after their dog, breaching Arun's Dog Control Order and to anyone caught dropping litter.
Arun District Council is talking with three parishes which are interested in investing money in the project, in return for having patrols in their areas. Funding for the scheme has come from the Council's Greenspace Service.
Councillor Terence Chapman, Arun District Council's Cabinet Member for Environmental Services, said: "After the success of last year's pilot project, we are responding to the wishes of many Arun residents who want to see it in operation again this summer.
"The project allows the Council the flexibility to direct patrols, following information provided by the public on problem sites for which we are responsible. The presence of the uniformed patrols will send a clear message to irresponsible owners – pick up after your dog and keep it under control in public places, or face a fine. This also applies to anyone caught dropping litter."
Responsible park users who spot others littering or letting their dogs foul without cleaning it up can contact the Council's Parks Team. Please provide as much information as possible, including times, locations and descriptions of the owner and their dog. You can email parks@arun.gov.uk or call 01903 737951.
Kingdom's specialist environmental protection teams are led by experts with an ex-police and military background and deliver over 130,000 environmental protection hours per annum on behalf of local authorities. Kingdom's environmental protection teams tackle street litter, dog fouling and control orders, commercial and residential waste and waste disposal licence checks, smoking in prohibited areas, the illegal distribution of free material, criminal damage, graffiti, fly tipping and posting.
For more information about Kingdom's environmental protection services, click here to visit their website, or here to view their online brochure.