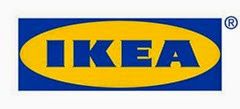 Kingdom Security awarded "Team of the month" to the IKEA Wembley Security Team. The team were congratulated in IKEA's staff newsletter for their unwavering professionalism after being instrumental in a number of initiatives and prompt actions of the team.
The team have also been taking part in a number of loss prevention functions at the Wembley branch of IKEA, including tagging and accuracy audit.
Kingdom provide a national security solution to IKEA and provide retail security services nationwide that combat crime hot spots and provide methods of loss reduction by working closely with the retail industry and by understanding customer requirements to provide strategic improvements in order to reduce internal and external shrinkage. For more information on our retail security division click here, or contact us on 0845 051 7700.