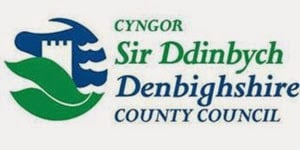 The town of Prestatyn in Denbighshire, North Wales, recently celebrated two fantastic achievements.
Firstly, when the result of the "Wales in Bloom" awards was announced on the 18th September, they came second in the town category with a score of 162 out of 200, and were awarded Silver Gilt. An email from Councillor James Davies of Prestastyn in Bloom said: "This is the best score we have ever received from the particular judge who visited (he gave us 159 last year) but was one point short of our best ever, awarded by a different judge in 2012!"
The results of "International in Bloom" were then announced on the 20th September, in which Prestatyn scored 5/5 (or 5 "Blooms") and were third in their category, with Gemeente Weert in the Netherlands winning. One of the international judges contacted Councillor Davies to say "Prestatyn is definitely a 5 Bloom community and I congratulate you on the wonderful things you are doing and the warm and welcoming community that you are".
An officer from Denbighshire County Council, Tim Wynne-Evans, contacted two of Kingdom's Environmental Protection officers, Katrina Bamsey and Jamie Lambert, saying "I know that you had a fair amount to do with preparing Prestatyn for these competitions, especially helping the Councillor out with particular problems and reviewing areas for him. Clearly it was beneficial for them". Both Kat and Jamie worked hard to help with preparing Prestatyn for these competitions, putting up more signs, increasing patrols and informing local businesses and residents about the competition. They also met with a judge and gave a presentation and briefing on the work Kingdom has been doing in Denbighshire, as did another officer, Charlie Walker. Jamie noted that "Councillor James Davies was clearly very happy with the support given across the board by the team".
Kingdom has been providing environmental protection services in Denbighshire on behalf of Denbighshire County Council since October 2012. This includes tackling street litter and dog fouling. Led by experts with an ex-police and military background, Kingdom's specialist environmental protection teams deliver over 130,000 environmental protection hours per year on behalf of local authorities up and down the country. For more information about Kingdom's Environmental Protection services, please click here to visit the Environmental Protection page on Kingdom's website.