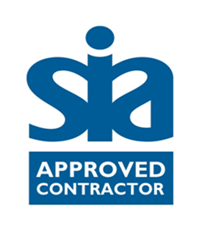 Kingdom is absolutely delighted to announce that they have increased their overall accreditation score in their most recent ACS annual assessment.
ACS is the Security Industry Authority's (SIA) Approved Contractor Scheme. To be accredited under the scheme, security companies must voluntarily submit themselves for annual inspection by one of 5 UKAS inspection bodies appointed by the SIA to carry out the task. They are then assessed and given a score. They must achieve a score of at least zero to receive ACS accreditation. Kingdom's score increased from +137 to +146 in the most recent assessment, which is an absolutely superb result.
The objective of the SIA's Approved Contractor scheme, according to their website, is to "raise performance standards and to assist the private security industry in developing new opportunities." The SIA Approved Contractor Scheme gives organisations the opportunity to distinguish themselves as being among the best providers of private security services in the UK.
The summary of Kingdom's recent assessment noted that:

"Throughout the assessment the company demonstrated an ability to identify innovative solutions to improve customer service, communication with customers' and employees employee training, employee safety, significant reduction in paper usage and the freeing up of office space. This has been achieved through the development of bespoke software packages in a way that sets a benchmark for other companies to follow."
No improvements were needed in order to meet the requirements of the ACS Standard. Site visit assessments were carried out from the 19th to the 21st August 2014 with head office assessments carried out on the 16th and 17th September 2014. Kingdom directors Terry Barton and Mark Wallace were proud to receive an email from the assessor following the assessment which said:

"I wish to take this opportunity to say thank you not only to yourselves but every member of your team I came into contact with for making me feel very welcome and making it a very enjoyable experience."
Kingdom was formed in 1993 and is one of the largest privately owned companies in the UK within their areas of service expertise. They specialise in risk, loss and the protection of property, people and brand. Kingdom's services include security personnel, commercial cleaning, environmental protection, reception & concierge, and mobile patrol. For more information about Kingdom, please visit their website www.kingdom.co.uk.