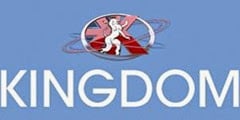 We recently carried out a review of which Key Performance Indicators (KPIs) matter most to our customers.
We asked around 20 of our clients at a workshop in September to rank a series of KPIs in order of importance with a score of between 1 and 3, with 3 being the highest. The maximum score achievable was 12, and Kingdom will now use these figures going forward to ensure that we provide the KPIs that our clients want and need, and to stretch us to achieve service excellence.
The below table provides our findings.
Group 1
| | |
| --- | --- |
| Criteria | Score |
| Resource / Delivery of Core Hours | 12 |
| Effective handling and reporting of incidents | 12 |
| Crisis management | 12 |
| Evacuation routines | 12 |
| Alarms & Life Safety systems | 12 |
| Roster planning | 12 |
Group 2


| | |
| --- | --- |
| Criteria | Score |
| Delivery of contract training matrix | 11 |
| Punctuality | 11 |
| Quality of support staff | 11 |
| Recruitment & retention | 11 |
Group 3


| | |
| --- | --- |
| Criteria | Score |
| Patrols – effectiveness & schedule | 10 |
| Shift handover / team communication | 10 |
| Accuracy of invoicing | 10 |
| Supply of KPI (ROI) information | 10 |
| Provision of competent compliance of AIs | 10 |
| Effective handling and reporting of complaints | 10 |
Group 4


| | |
| --- | --- |
| Criteria | Score |
| Customer care and interaction | 9 |
| Presentation and appearance of the team | 9 |
| Housekeeping | 9 |
Group 5


| | |
| --- | --- |
| Criteria | Score |
| Operations Manager visits / contact regularity | 8 |
Group 6


| | |
| --- | --- |
| Criteria | Score |
| CCTV operation | 7 |
| Added value / ROI | 7 |
Kingdom specialises in risk, loss and the protection of property, people and brand. Established in 1993, business retention along with organic and acquisition growth has seen Kingdom has become one of the largest privately owned companies in the UK within our areas of service expertise. For more information about Kingdom, please visit our website www.kingdom.co.uk