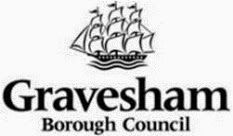 Kingdom is pleased to announce that they will be providing environmental protection services to Gravesham Borough Council in Kent in the New Year.
Starting from the 19th January 2015, Kingdom will be providing specialist environmental protection officers to tackle litter and dog fouling across the borough, initially for a 12 month trial. The aim is to improve feelings of safety and wellbeing within the local environment and to address the concerns, enquiries and complaints that the council receives from residents regarding littering and dog fouling.
Kingdom provides environmental protection services to a number of councils nationwide, with Gravesham becoming their fourth council in Kent alongside Maidstone Borough Council, Tunbridge Wells Borough Council and Canterbury City Council. Gravesham Council decided to use Kingdom's services after visiting Maidstone to establish how the arrangement was working from the council's perspective and the impact that it has had in terms of street cleanliness. Their site visit to Maidstone Borough Council established that income generated from enforcement work completed has been recycled back into further ant-litter and environmental education programmes and additional street cleansing equipment such as chewing gum removal machines.
Kingdom will issue Fixed Penalty Notices (FPNs) on behalf of Gravesham Borough Council to offenders seen breaking the Environmental Protection Act 1990 and the Dog Control Order for fouling under the Clean Neighbourhoods and Environment Act 2005. All officers will be dressed in uniform agreed between Gravesham Council and Kingdom and will have the use of video and sound through body-worn CCTV cameras. As well as patrolling Gravesend town centre, Kingdom's officers will work on intelligence-led litter enforcement and dog fouling offences, and will visit some of the outer lying shopping areas such as Perry Street and Lion Garage.
The council will support Kingdom's work with an anti-litter and dog fouling campaign, designed to educate and inform, with the aim of helping to encourage a change of behaviour in those members of the public who currently break the Environmental Protection Act and the Dog Control Order.
Kingdom's environmental protection division aims to make the UK's streets cleaner, safer and greener. It is led by experts with an ex-police and military background, and delivers over 130,000 environmental protection hours per annum on behalf of local authorities across the UK.
Kingdom tackles street litter, dog fouling and control orders, commercial & residential waste and waste disposal licence checks, smoking in prohibited areas, the illegal distribution of free material, criminal damage, graffiti, fly-tipping & post.
For more information about Kingdom's environmental protection services, please visit http://www.kingdom.co.uk/services/environmental-protection/ or click here to read their online brochure.