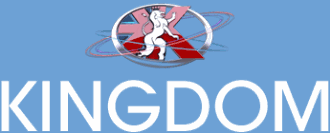 Kingdom is pleased to announce that it has signed a definitive agreement with Cardtronics, Inc. (NASDAQ: CATM), the world's largest retail ATM owner / operator, completing the acquisition of its Sunwin Managed Security business. The transaction was signed and closed on 11th February.
Sunwin Managed Security is a provider of manned guarding services with approximately 640 security professionals. Other units of Cardtronics' Sunwin Services Group – secure cash logistics and ATM maintenance – continue to be owned and operated by Cardtronics.
Terry Barton BA Hons Law, Managing Director of Kingdom said: "We are very excited about the opportunities this acquisition brings to our business. Sunwin has a fantastic customer base, operational structure and service delivery model. This acquisition represents the continued desire for Kingdom to increase significantly its national market share."
Jonathan Simpson-Dent, Managing Director of Cardtronics Europe said: "Kingdom is an ideal home for Sunwin's manned guarding services business and we believe Sunwin Managed Security's clients will benefit from Kingdom's decades of experience and specialisation in risk, loss and security services."
Established in 1993 with just seven security officers, commercial and service strength supported with organic and acquisition growth has seen Kingdom grow to become one of the largest privately owned companies in the UK within their areas of service expertise. Kingdom is an acknowledged industry specialist in security and cleaning, and offers a variety of other services including mobile patrol, alarm response and environmental protection.
Commercially strong, Kingdom has a strategy to continually grow and strengthen by expanding their services and offering a complete support service to our customers. Kingdom operates nationally and has all the power of a national organisation you would expect but they support their service provision from their National Support and Communication Centre and their extensive network of regional support offices. For more information about Kingdom, please visit http://www.kingdom.co.uk/