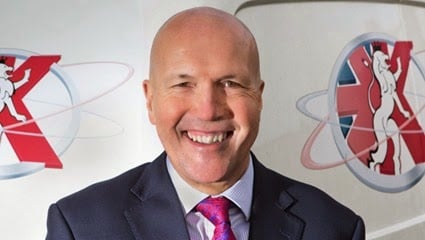 Following Kingdom's two most recent acquisitions of Basingstoke based MJF Security in January and of Sunwin Managed Security from Cardtronics, Inc., the world's largest retail ATM operator, earlier this month, Kingdom is delighted to have risen from joint 13th to 9th in the Infologue.com Top 30 Table of UK Security Companies.
Alongside the movement in the table, Kingdom was also profiled in an article on Infologue.com entitled "Barton's Kingdom Expands with Two New Acquisitions", alongside a photo of Kingdom's Managing Director, Terry Barton BA Hons Law. The article noted that:
"Wigan based Kingdom Security has added £24.5 million to its £50 million security services annual turnover in the first two months of 2015 with two security services businesses acquisitions. This moves Kingdom Security from joint 13th in the Infologue.com Top 30 Table of UK Security Companies 2014 to 9th."
The article went on to note that the deals significantly change the shape of the Infologue.com Top 30 Table of UK Security Companies and so they have provisionally updated the table as a result. The full article and full table can be viewed here.
Founded in 1997, Infologue.com was the first security industry internet news provider and has consistently been at the forefront of using innovative methods in dispensing the latest news to the security industry. The Infologue.com Top 20 was first introduced in 2003, and has since expanded to cover the UK's top 30 security guarding companies due to the popularity of the companies list as well as numerous requests.
The Infologue.com Top 30 mirrors the regulated private sector which includes companies operating within the following security disciplines; Guarding, Cash and Valuables in Transit, Close Protection, Door Supervision, Public Space Surveillance (CCTV), Security Guarding, and Key Holding. The annual turnover of the new Infologue.com Top 30 is estimated at £2,953,000,000 representing 92.42% of the annual turnover of the regulated security sector.
Established in 1993 and operating nationally, commercial and service strength supported with organic and acquisition growth has seen Kingdom become one of the largest privately owned companies in the UK within their areas of service expertise. Commercially strong, they have a strategy to continually grow and strengthen by expanding their services and offering a complete support service to their customers. For more information about Kingdom, please visit https://www.kingdom.co.uk/systems.