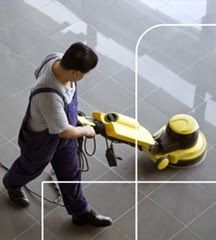 Kingdom Cleaning staff at the Swan Walk Shopping Centre in Horsham, West Sussex, where Kingdom provide cleaning services, have recently been praised on two separate occasions in the same week by the client and by visitors, and are to be congratulated and praised for going the extra mile.
The first occasion was in an email sent by the security supervisor at the shopping centre to Kingdom's cleaning supervisor there. It praised Kingdom's Sam Jeffrey who helped to carry customers' bags and buggies upstairs for three and a half hours to the children's soft play area after the lift there broke down. The email said:
"While you were on your day off on Wednesday 28th January the management lift (P10) broke down. Due to this lift being vital to Happy Scamps trading management asked if staff could help customers with their items up the stairs. I'd therefore like to pass on my thanks to Sam who helped me and my security staff carry buggies and bags up two flights of stairs from 11:30 – 15:00 to Happy Scamps. He did extremely well and without his help we would have been stretched and struggled to get so many customers to the soft play area with their kids. Many thanks."
The second occasion was also an email, this time sent by a group who had a pop up shop in the shopping centre for the week, who noted that "the centre is clean and tidy and the cleaners never seemed to stop working tirelessly to maintain those standards". The full email reads as follows:
"Thank you for kindly allowing us to have our Waste Prevention Pop Up Shop in Unit 65 for week commencing 26th January 2015. The event was a huge success for us, well received and supported by members of the public. We promoted our event on local radio (Spirit FM) as well as social media Twitter and local press, including reference to Swan Walk Shopping Centre in all.
Can I say, on behalf of the team and the Waste Prevention Advisor Volunteers who attended, that we were made extremely welcome by the Management Centre team at Swan Walk throughout the week, all the centre Security Staff who opened/closed the shop unit were friendly, helpful and accommodating, a special thank you to Victor Dipeolu, with whom we had most contact, for his professional and polite help at all times. What a great team you have there, the centre is clean and tidy and the cleaners never seemed to stop working tirelessly to maintain those standards.
This was our first attempt at a Pop Up Shop, we feel we were very lucky to have been in Swan Walk for this, as the help all the Management Centre staff gave, helped the week run smoothly and without any hitches.
Once again, please pass on our thanks to all staff involved in making us so welcome, we would love to return to Swan Walk in the future, hopefully.
Kingdom's cleaning staff have been providing cleaning services to the Swan Walk Shopping Centre since 1993. Kingdom Clean deliver a supervisor or site-managed cleaning and maintenance service using the best people, technologies and products to provide a leaner, smarter and more connected organisation. They believe that clean premises reflect the qualities of an organized, professional business and aim to present your company values in their very best light. To find out more about the services offered by Kingdom Clean, please visit http://www.kingdom.co.uk/services/commercial-cleaning/ or click here to read their online brochure.