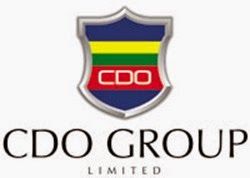 As of March 9th 2015 Kingdom Security Ltd has acquired the business CDO Group Ltd.
Operating nationally and specialising in the food security sector, CDO employs 160 people with a turnover of over £4m.
The acquisition continues the expansion of Kingdom to £90 million turnover and 4,000 people.
Terry Barton BA Hons Law, Managing Director of Kingdom said "Our ambition is to grow each of the ten sectors we currently specialise in. This acquisition enhances our food sector portfolio. The acquisition represents the continued desire for Kingdom to increase significantly its market share and to develop further its current extensive customer base.
"Barry Graham, CDO Director, also joins Kingdom supported by his quality team of talented people.
"We look forward to meeting with our new customers and maintaining the high level of service they have grown accustomed to and building on the current portfolio and success with innovative service offerings whilst being able to offer an additional quality service solution to Kingdom customers."
Established in 1993 with just seven security officers, commercial and service strength supported with organic and acquisition growth has seen Kingdom grow to become one of the largest privately owned companies in the UK within their areas of service expertise. Kingdom is an acknowledged industry specialist in security and cleaning, and offers a variety of other services including mobile patrol, alarm response, environmental protection, intelligence and specialist support services.
For further information about Kingdom and our services please refer to the below link