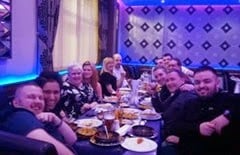 Kingdom recently took their IKEA Birmingham team on a well deserved night out to say well done and thank you for their dedicated and excellent teamwork over the last few months.
The night out was attended by Kingdom's Operations Manager for the Midlands, Satia Rai, and security team along with the IKEA Risk Manager and Business Navigator. We have included some photos from the night out with this article.
Following the night out, Julie Wilson, Safety & Security Manager at IKEA Birmingham, wrote to Satia saying: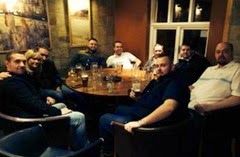 "Just a quick thank you for Sunday night, I feel it was a great morale booster especially for the members of the old team that have been supporting and picking up extra hours whilst we get the new guys trained up.
"As you know the turnout was good and the team really enjoyed it as well as myself and Emma. This is the first time they have experienced a Kingdom team night out (this didn't happen with VSG) and a great chance for the newer and older team to get to know each other properly.
"This has done a lot for the morale of the team. Thank you."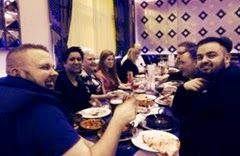 Kingdom has been the sole security provider to IKEA in the UK (including Belfast), since Sept 2014, having previously provided security to some IKEA stores since 2010. Kingdom also provides security for the two IKEA distribution centres in Peterborough and Doncaster.
Kingdom provides the world's largest furniture retailer with a unique security service, tailored specifically to match the IKEA environment and work ethos, and includes manned guarding teams, mobile patrol, key holding, customer service and reception teams as well as loss prevention and return on investment analysis. For more information about Kingdom's nationwide security contract with IKEA, please click here.