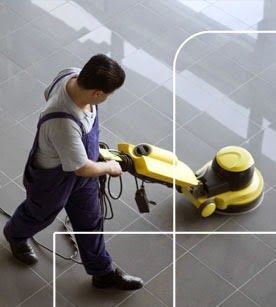 Kingdom's new Centre Cleaning Manager at the Old Market Shopping Centre in Hereford has been praised by the management of the shopping centre for making a great start.
Kingdom was delighted to receive an email from the Centre Manager praising the new Centre Cleaning Manager, Ken Bailey, saying:
"It's now nearly 2 months since Ken Bailey took up the post at Old Market and in such a short space of time he has made a positive impact and is already a hugely valued member of the team.
"The cleaning team are responding well under his instruction, it is lovely to see everyone so motivated. He is constantly proactive and has taken the standard of cleaning up greatly, the centre is gleaming again.
"Please be sure to tell him how impressed we are with him, his attitude, his ability to always find a solution and his incredible people skills."
Well done and thank you to Ken for making such a fantastic start at Old Market!
Kingdom Clean started providing cleaning and support services to Old Market Shopping Centre in Hereford when it opened its doors to the public in May 2014. At the time Kingdom was praised for its role in helping to get the new centre open on time. The shopping centre was the first major retail development in Hereford for 25 years.
Kingdom Clean deliver a supervisor or site managed commercial cleaning and maintenance services and are committed to using the best people, technologies and products to show your company values in their very best light. Kingdom believes that clean premises reflect the qualities of an organised, professional business.
Kingdom Clean provide services to commercial businesses, the leisure industry, transport and public areas. Their services include basic, specialist, deep and reactive cleaning. They also offer waste management services, a janitorial service, hygiene supplies, landscaping, high pressure cleaning, kitchen and ductwork cleaning, graffiti and chewing gum removal.
To find out more about Kingdom Clean, please visit http://www.kingdom.co.uk/services/commercial-cleaning/ or click here to read their online brochure.