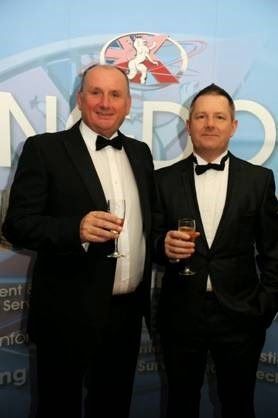 Kingdom was delighted to play a significant role at the recent Shopping Centre Management Conference 2015, which is regarded as the premier event of the year in the shopping centre industry and is the biggest gathering of shopping centre managers in the country. It was jointly delivered by the British Council of Shopping Centres (BCSC) and Shopping Centre Magazine, and was held at the Mercure Cardiff Holland House Hotel and Spa in Cardiff, Wales, on the 18th and 19th March 2015.
The Shopping Centre Conference is an annual event where shopping centre managers, surveyors, managing agents, property owners and developers all get together for seminars, conferences and information sessions. The unique event attracted over 500 delegates, with sessions centred on security, retail for the future, cyber threats and the ability to control, consider and, where appropriate, reduce service charge costs.
Overall it brought together some distinctive topics which are specific to shopping centre managers, and as well as getting access to the valuable information provided at the individual sessions there was also a unique opportunity for networking amongst peers and colleagues, making it a very valuable event for anyone involved in the shopping centre industry. The finale of the event was a black tie dinner and awards presentation in the evening which encouraged more networking amongst the teams and also enabled colleagues, friends and potential business contacts to mingle and associate.
Kingdom held a unique position in the exhibition hall and was able to further strengthen the Kingdom brand moving forward, specifically in the area of joint services where they are able to offer not only shopping centre security services but also cleaning and associated services. As well as having a stand, Kingdom was also a key sponsor of this prestigious event, sponsoring the lanyards and the programmes. Kingdom was represented at the event by Kingdom Clean Director Barrie Richards and Kingdom Director Mark Wallace (pictured above). Both of them found the event extremely successful, feeling that Kingdom's brand awareness was significantly enhanced by their presence and that they were able to make some excellent contacts with both existing clients and potential clients moving forward.
Kingdom is an established retail specialist with a dedicated retail division working in partnership with some of the biggest retail names to reduce shrinkage and provide a return on investment (ROI). They provide quality people to combat crime hot spots and innovative methods of loss reduction without compromising service delivery to your footfall. They tailor their image to match your retail environment. To find out more about Kingdom's retail security services, please visit http://www.kingdom.co.uk/services/retail-security/ or click here to read their online brochure.
Kingdom also offers supervisor or site managed commercial cleaning and maintenance services and aims to show your company values in their very best light. They are committed to using the best people, technologies and products to provide a leaner, smarter and more connected organisation. They believe that clean premises reflect the qualities of an organised, professional business. To find out more about Kingdom's cleaning services, please visit http://www.kingdom.co.uk/services/commercial-cleaning/ or click here to read their online brochure.