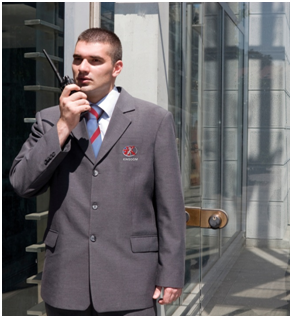 Kingdom has been delighted to provide internships for two young men from Bury College, where Kingdom provides manned guarding services.
Gavin and Dominic, two students at the college, have been shadowing two of Kingdom's security officers, Paul Slater and Matthew Brierley, for 6 months so that they could get an insight into what being a security officer is all about. Paul and Matthew's roles at Kingdom include controlling access and egress, monitoring CCTV and diffusing abusive and aggressive situations.
Following the internship, Kingdom was very pleased to receive the following email from one of the lecturers at Bury College:
"I just wanted to say how brilliant and supportive both Paul Slater and Matthew Brierley have been with providing real work experiences and practices on security with interns on the Supported Internship project.
"They really have shown interns the correct ways of working, have stretched them in their job role, and are willing to go the extra mile. Both Dominic and Gavin have really enjoyed it and feel that they have/are learning a great deal."
Kingdom has a dedicated education team that has extensive experience and an in-depth understanding to meet the special demands of the education sector. Their security teams safeguard people, facilities and reputations and provide a safe place to learn and teach.
Kingdom's officers are vigilant but discreet to assist education establishments strike the balance between an educational building that is welcoming yet secure. To find out more about Kingdom's education services, please go to http://www.kingdom.co.uk/services/security-personnel/education-sector/ or click here to view their online education sector brochure.