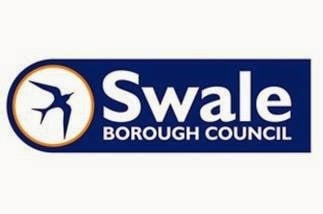 Kingdom recently started providing environmental protection services to Swale Borough Council as part of a six month pilot scheme. Kingdom is initially providing two uniformed enforcement officers to patrol the town centres and problematic rural areas for the first three months. The number of officers will then increase to four for the final three months of the pilot scheme.
Kingdom officers are tackling people who drop litter and people who fail to clean up dog mess, both of which have been described as a growing problem in the borough. The aim of the pilot scheme is to reduce anti-social behaviour. Kingdom's Environmental Protection Officers wear real time body cameras and have the power to issue fixed penalty notices (FPNs) and fines of up to £80 to offenders who are seen breaking the Environmental Protection Act 1990 in streets, parks and open spaces. It is estimated that 1,800 fines could be issued in the six month period, generating between £75,000 and £81,000 based on a payment rate of between 70% and 75% and people paying at the lesser amount of £60.
Swale Borough Council is now the fifth council in Kent that Kingdom is providing Environmental Protection services to. Kingdom also provides similar services to the nearby local authorities of Maidstone, Tunbridge Wells, Gravesham and Canterbury. Swale Borough Council hopes that the initiative will create a healthier and cleaner environment in the borough. Cllr David Simmons, the cabinet member for the environment and rural affairs at the council, said:
"Law abiding residents are sick to death of seeing their local streets blighted by the rubbish and mess left by a small number of thoughtless people. We spend around £850,000 a year on street cleaning, which is a huge amount of money for picking up other people's mess. We have already done a lot of work trying to encourage people to take more pride in their local area. We've installed extra bins, given away pocket ashtrays, organised community clean ups and warned people they face fines if they don't clean up their act. Unfortunately, there are still some who think leaving a mess for others to pay to clean up is acceptable behaviour.
"Currently, we have a small number of council officers who can issue FPN's, but this is only one part of their role, which is why there are only around 100 issued a year. By bringing in dedicated staff, we will have a much greater impact, and encourage people to take pride in their local area."
The move has been welcomed by residents. One resident wrote on the council's Facebook group: "A very good idea. Our streets are becoming more like local tips. Also piles of dogs mess, even bags of it left for people to tread in."
The annual cost of cleaning the UK's streets has been estimated at £780m with around 14 million incidents of anti-social behaviour reported each year which equates to 26 incidents per minute. Kingdom's Environmental Protection Division is led by experts with an ex-police and military background. They deliver over 130,000 Environmental Protection hours per annum on behalf of local authorities across the UK. To find out more about Kingdom's Environmental Protection services, please visit http://www.kingdom.co.uk/services/environmental-protection/ or click here to read their online brochure.