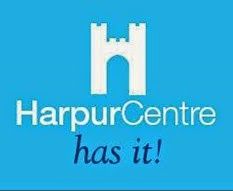 Kingdom is delighted to have been awarded the contract to provide security services to The Harpur Centre, Bedford's premier shopping centre.
The Harpur Centre is a popular shopping mall housed within a Grade 2 listed building and is conveniently situated in the heart of Bedford's city centre. It features over 36 well-known shops across its two floors and is open seven days a week.
Kingdom will provide a continual security presence in the shopping mall & car park as well as constant CCTV coverage across the entire site. They will also look to build relationships with shopping centre tenants, while engaging with Bedford town centre's crime reduction team. In addition to this, Kingdom will also be responsible for introducing new security awareness initiatives like the "Think Shrink" campaign aimed at loss prevention.
Kingdom has provided cleaning services to the Harpur Centre for the past three years and has recently had their contract renewed for continued service. Mick Reynolds, will act as the new security manager and will also head up the continuation of cleaning services for the mall, together with an experienced supervisor and full security team.
Established in 1993 and operating nationally, Kingdom is one of the largest privately owned companies in the UK within their areas of service expertise. They offer a complete support service to their customers. They specialise in risk, loss and the protection of property, people and brand. Kingdom is an established retail specialist with a dedicated retail division working in partnership with some of the biggest names to reduce shrinkage and provide a return on investment. To find out more about Kingdom's retail division, please visit http://www.kingdom.co.uk/services/retail-security/