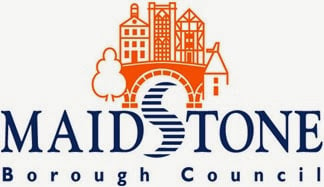 Kingdom's Legal and Enforcement team is led by experts with an ex-police and military background. They deliver over 130,000 hours per year on behalf of local authorities across the country, making the UK's streets cleaner, safer and greener.
One of those local authorities is Maidstone Borough Council in Kent. Kingdom has been in Partnership with Maidstone Borough Council for over 3 years and we have played a major part in making the town of Maidstone much cleaner and safer place. Terry O'Brien, the Litter Enforcement Project Manager at Maidstone Borough Council, has said "Since Kingdom's introduction, the impact on the town has been significant. The town centre is noticeably cleaner than before and the message is certainly being heard that we won't tolerate littering of any kind."
Kingdom issue fixed penalty notices to offenders who are seen breaking the Environmental Protection Act 1990 in streets, parks and open spaces. This has led not only to a cost neutral solution to street litter, dog fouling, graffiti, fly-tipping and other forms of anti-social behaviour in Maidstone, but has helped to generate revenue for the local authority. Maidstone Borough Council have ploughed these funds backs into the local community, using the money for a range of initiatives including new bins in the town centre, NHS quit smoking campaigns, and have now set aside £8,000 for the "Love Where You Learn" project for local high schools.
Love Where You Learn aims to reduce litter associated with schools by harnessing the power of the students themselves to drive long term behavioural change. It is currently seeking funding from local partners for a pot of money that schools will be invited to bid for. The aim of the campaign is to "provide a unique opportunity to encourage behavioural change within a hard to reach group. This initiative will aim to empower students to develop their own initiatives within their schools and the surrounding area". The project states that "only a cultural change and increased civic pride can deliver sustainable improvements in the level of littering in and around secondary schools". Full details of the Love Where You Learn project can be seen here.
Kingdom tackles street litter, dog fouling and anti-social behaviour in Maidstone using a number of methods, including our Bin It to Win It anti-litter campaign which rewards members of the public for using litter bins. For more details on the Environmental Enforcement Services we provide to local authorities, click here to visit our website and to view our video.