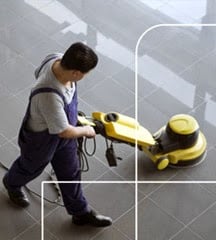 Kingdom Clean was delighted to receive some excellent feedback from one of their clients, the Estates Customer Services Manager at The National Archives. She wrote to Kingdom saying:
'I would like to thank you both for your exceptional help and support yesterday. This was a professional event sponsored by our service partners Bouygues ES, for the British Institute of Facilities Management (BIFM). It was attended by many senior FM professionals including chairman of BIFM, Gareth Tancred and Bouygues area director Mark Griffiths.
There was fantastic feedback from Paul Davies and other colleagues about both events. I am extremely proud to have support of such a strong team as yourselves.
Please pass on my compliments to the rest of your team. Your help and dedication on the day were exceptional.'
Kingdom would like to praise Sharon Williamson and her team for their hard work and dedication within the cleaning division.
Kingdom deliver a supervisor or site-managed cleaning and maintenance service committed to using the best people, technologies and products to provide a leaner, smarter and more connected organisation to enhance their own performance and provide you with results which you can measure and control.
Kingdom offer commercial cleaning, leisure industry cleaning, transport cleaning, shopping centre and public area cleaning. They offer basic, specialist, deep & reactive cleaning, and also waste management, janitorial service, hygiene supplies, landscaping, high pressure cleaning, kitchen and ductwork cleaning, graffiti and chewing gum removal.
As a client of Kingdom, you have access to a dedicated, talented and highly experienced team of professionals who are committed to developing innovative and added value partnerships on assignments throughout the UK.
Kingdom's people drive their success. They want their people to achieve great things and be rewarded for their efforts and a job well done. Kingdom adds value to your business by securing, deploying, training and retaining the right people and supporting contracts with regional offices and a wealth of local and national management expertise.
This has resulted in Kingdom having one of the most loyal, well trained and thoroughly professional workforces in the industry.
To learn more about Kingdom, please click here to visit the Kingdom website.