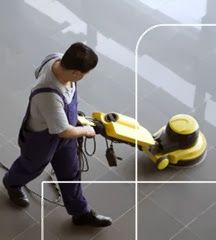 Kingdom is delighted to be providing daily site managed cleaning services to The Blenheim Centre, a shopping mall situated in Hounslow. The new contract started in January this year and involves 12 staff seven days a week.
Duties include taking care of car parks, circulation roads and public amenities. Kingdom's services also include specialist window cleaning services, hygiene services and the provision of toilet requisites.
Facilities at The Blenheim Centre include Asda, The Gym, Explore Learning, Dreams and Delhi-6. It is the place for everything you need in the heart of Hounslow, whether that is shopping, eating, going to the gym or visiting the doctor. It is easily accessible by tube, bus and car, and has a 400 space car park.
This represents a further extension of what is an already large contract with Jones Lang LaSalle – commonly known in the industry as JLL. JLL are the managing agents of The Blenheim Centre.
Kingdom currently provide services for 25 shopping centres, as well as a huge property portfolio on behalf of JLL.
Kingdom Clean provide site managed commercial cleaning and maintenance services to commercial, leisure, transport and public circulation clients across the UK. Kingdom also offer basic, specialist, deep and reactive cleaning, as well as waste management, janitorial service, hygiene supplies, landscaping, kitchen and ductwork cleaning, high pressure cleaning and graffiti and chewing gum removal. Kingdom believes that clean premises reflect the qualities of an organised, professional business, and their services portray your company values in their very best light.
Kingdom use the best people and the most up to date equipment, technologies, products and training methods available to the industry today. All of Kingdom's people are suitably qualified, vetted and experienced. They are trained not just in cleaning techniques and technology, but also in Health and Safety, and the importance of environmental issues. All cleaning materials and equipment are of the highest quality and conforms to industry standard colour coding systems. Click here to visit the Kingdom website to read more details about the services Kingdom Clean offer.