With over 7000 metal-related thefts recorded each month, construction sites are popular targets for criminals, which is why site security and monitoring is vital. To ensure you cover all bases, it's best to partner with a security supplier so you can draw on their expertise and experience in the field.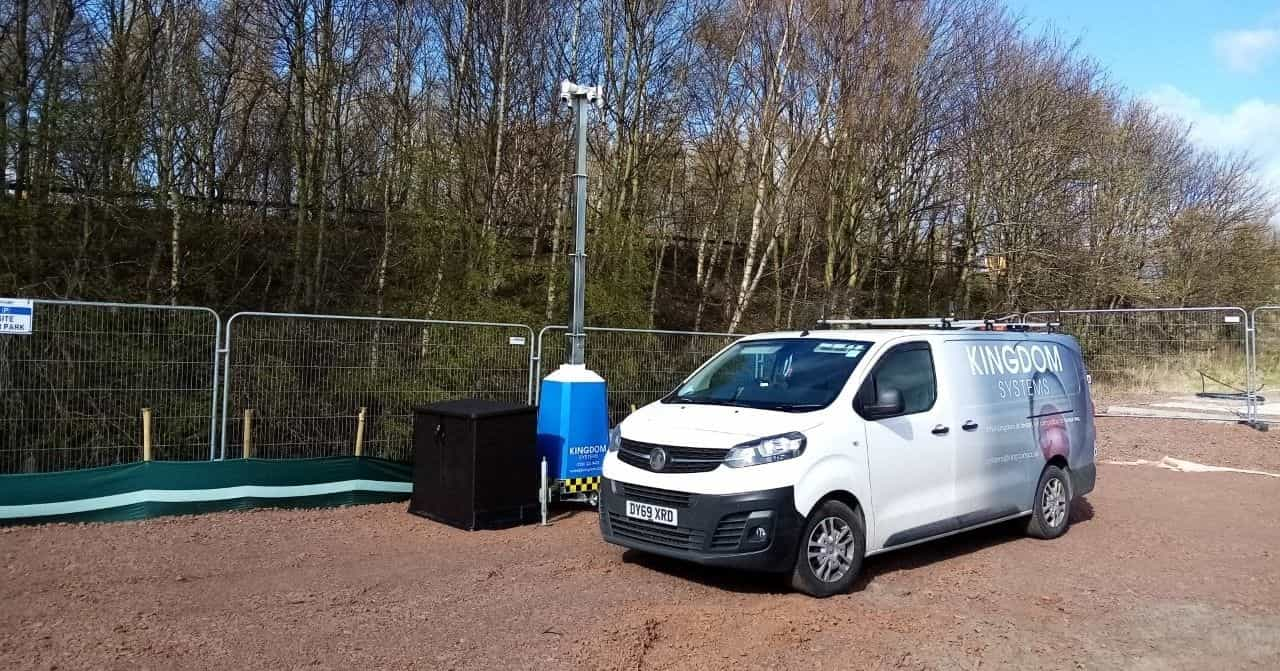 Before you choose a construction site security systems supplier, it's essential you do your research. Create a list of suppliers and take the time to discover which supplier offers the best value for money without compromising on high-quality service.
To help you navigate through suppliers and choose the right one for your requirements and budget, we've put together a checklist below.
Construction site security systems checklist
When researching suppliers to enhance your site's security, ask the following questions.
Can the supplier provide an end-to-end security service, including design, installation, maintenance, monitoring and response?
An end-to-end provider will deliver a more efficient implementation, so you won't have to worry about juggling contracts from various suppliers.
Is the supplier accredited? For example, are they SIA approved?
An SIA approved contractor earns their accreditation by showing they're committed to delivering high-quality security services and customer care. It's the only recognised scheme to standardise organisations operating within the private security sector. If the supplier meets this accreditation, they should stay on your shortlist.
Do they have premises where they can demonstrate technology?
When it comes to site security, you need to make sure you invest in the right equipment. Seeing technology in action will help you make a more informed decision on whether the technology works and meets your unique requirements. Ultimately, this means you'll have a solution that saves costs.
Can the supplier provide additional services such as fire protection and manned patrols to further safeguard your site?
Although it's a necessity, a CCTV system is only one part of securing your site. That's why you need a supplier that also provides fire protection and patrols to deliver a more robust security strategy while also assuring your site is safe. Having these additional measures and options gives you extra peace of mind regarding the security of your site.
Do they have case studies available to showcase previous and current projects?
Only pick a construction site supplier that has experience in assisting sites like yours. Case studies and testimonials are some of the best ways to make sure the supplier lives up to what they say they can deliver. A case study will reveal what has and hasn't worked for other customers in your situation. This will help you decide which supplier you should work with and what they can help you with on your site.
Have you seen what cameras are available?
As technology continues to evolve, there's no need to settle for outdated cameras to secure your site. The best suppliers continue to innovate and offer more solutions, such as artificial intelligence (AI) cameras. These can enhance human and vehicle detection for busier sites, ultimately offering better protection.
At Kingdom Systems, we aren't limited to the basis. Our systems are designed to provide a truly flexible security site solution. Whether you need an AI CCTV Tower, time-lapse, ANPR, thermal cameras, PTZ or heat/fire solutions, we'll always work out your needs before deploying the most relevant security solution on your site.
In some cases, a drone might be the solution you need. Only the most innovative construction site security systems suppliers can offer drones to facilitate site tasks at greater speeds, better accuracy and at a lesser expense. Combined with real-time monitoring, in-the-moment evaluation, response and planning, having access to technology like this ensures your chosen supplier is dedicated to offering you the latest solutions.
Have you planned out project timescales?
This is important as you'll need security cover and confirmation that the supplier can deliver work on time. Before selecting a supplier, discuss timelines and make sure they can meet your deadlines, as well as provide the exact solutions you need, on time and within budget. If the price is attractive but the timescales aren't in line with your requirements, it could prove costly in the long run.
Is an app available so you can access cameras and monitor activity?
You can't physically on your site 24/7 to spot activity. Some suppliers offer mobile app solutions, so there's no need for you to be onsite at all times. An app will give you access to your cameras wherever you are, so you can always check your site is safe and secure.
Can the supplier provide reporting and analysis, such as when sensors were activated?
Having CCTV is only half of the solution. Look for a supplier that provides unique insights through reporting and analysis. These reports will determine any trends forming when your sensors have been activated, allowing you to make changes where necessary.
As the leading provider of temporary CCTV systems throughout the UK, we know how to deliver the complete security solution. If your search for the perfect construction site security systems supplier hasn't resulted in success, get in touch with our experts who will be happy to help.
Discuss your requirements with an experienced supplier
At Kingdom Systems, we offer the most advanced temporary site CCTV service available. We incorporate CCTV, monitoring and response to give our clients the complete security solution. We're creative thinkers and are relentlessly driven to business smarter through systems - ultimately benefiting you and your site.
To get started and discuss your unique needs, contact our team today.