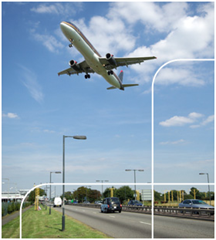 On the 2nd July, the UK Department for Transport announced that it would be stepping up some aviation security measures in response to potential threats to aviation from terrorist organisations. The United States government made a similar announcement on the same day regarding flights to the United States. A statement from the department said:
"The UK government keeps aviation security under constant review in conjunction with international partners and the aviation industry.
"We have taken the decision to step up some of our aviation security measures. For obvious reasons we will not be commenting in detail on those changes. The majority of passengers should not experience significant disruption. There will be no change to the threat level, which remains at substantial.
"The safety and security of the public is our paramount concern. The UK has some of the most robust aviation security measures and we will continue to take all the steps necessary to ensure that public safety is maintained."
On the 8th July, the Department for Transport further updated its advice to passengers on aviation security and issued a written statement to Parliament. The key update was as follows:
"In line with the US advice, passengers on some routes into and out of the UK may now also be required to show that electronic devices in their hand luggage are powered up or face not being allowed to bring the device onto the aircraft. Passengers flying into or out of the UK are therefore advised to make sure electronic devices being carried in their hand luggage are charged before they travel."
The government has stated that as a result of the changes, some passengers may now notice additional security measures on some routes, both to and from the UK, but that they will work with the aviation industry to minimise disruption as far as possible.
Kingdom has over 20 years experience in the security industry and is now one of the largest privately owned security companies in the UK. Kingdom has a dedicated transportation division specialising in warehousing, logistics, aviation and maritime, with extensive experience and an in-depth understanding of the transport sector, focusing on the criteria that matter most to their transportation customers. For more information about Kingdom's transport security services, click here to visit their website, or here to read their online brochure.