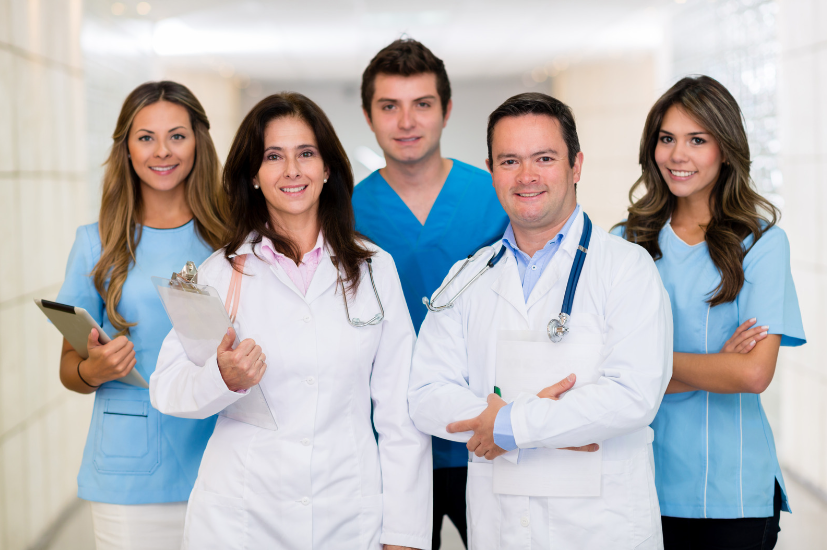 At a time when healthcare professionals are leaving the sector in droves – in the year to June 2022, over 40,000 nurses left the NHS - staff retention is more important than ever. Healthcare services depend on a committed team of skilled professionals to achieve high levels of productivity and continuity of patient care. However, an aging workforce, stress and burnout, a lack of pay progression, and poor work-life balance are significant barriers to retaining the best staff and preventing the gradual talent drain that's affecting many parts of the healthcare sector.
In this article, we'll explore five effective employee retention strategies in healthcare that will enable you to get the best from your staff and improve the standard and continuity of patient care.
1. Reward Your Staff With Competitive Pay
Some healthcare employers are reluctant to offer their staff competitive pay rises because they fear their pay structure will be undermined and any increases will be unaffordable. However, offering competitive compensation to reward your team for their hard work can be more cost-effective in the long run as you'll have lower staff turnover costs, such as advertising, recruitment, and onboarding.
2. Give Your Team Positive Recognition
Most healthcare workers regard their work as a vocation. Knowing that they are doing their bit to make the lives of vulnerable people better is important, so ensure that positive comments from patients and their families are shared with your staff. The health service collects vast amounts of feedback from patients to understand how the service is performing, and most respondents are happy to name individual staff who have gone above and beyond to provide exceptional care. Sharing this information will improve employee engagement and staff retention.
3. Provide Professional Development
A lack of professional development is often cited as a reason for employees leaving their posts to find new work. Equally, the healthcare sector is constantly evolving with the advent of new technologies and treatments in which the staff must be trained to improve service quality. Providing ongoing training so your staff acquire and develop new skills will improve the patient experience, increase workplace productivity, and strengthen employee retention in healthcare.
4. Improve Team Communication
In any successful business or organisation, communication is key. In a busy healthcare setting, however, it can be incredibly challenging to maintain open lines of communication with your team. Effective communication enables staff to voice their concerns and anxieties and managers to devise workable solutions. If colleagues feel listened to, they will be less likely to be unhappy and to seek alternative employment.
5. Keep Morale High!
Healthcare is a stressful yet rewarding career, but with hectic work schedules it can be easy to lose touch with your staff. When colleagues feel overwhelmed and isolated, they are less likely to stay in post, so create opportunities to improve staff engagement to make their work more enjoyable and less stressful.
Contact Kingdom Healthcare For Cost-effective Staffing Solutions
At Kingdom Healthcare, we provide reliable and experienced healthcare staff for a range of settings, so you can ease the burden on your team and improve the experience for staff and patients alike. To find out more, please call us on 0330 022 9422 or send us a message.
Image Source: Canva