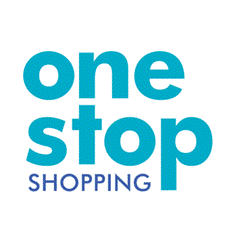 Kingdom is delighted to announce that their cleaning contract at the One Stop Shopping Centre and Retail Park in Birmingham has been extended for another year. Kingdom has been providing cleaning services to the shopping centre for the last five years.
Commenting on the contract renewal, Kingdom Cleaning Division's Operations Director, Peter Simpson, said:
"The shopping centre's current managing agent is JLL and so it is within the JLL portfolio, but it is due to be sold off by the owners, the Standard Life Group, during the latter part of 2015. Therefore it is not now part of the tendering process that JLL are near to completing.
"I am absolutely delighted that the extension of the cleaning contract has now been confirmed by our client, the Centre Manager Mark Burbridge. It is always a nervy period until you know for sure!
"Kingdom has been providing cleaning services to this centre for five years now and has delivered a first class service. On more than one occasion we have been recognised by our client with letters of compliment and have also been recognised in the local media for our charity work there. We are delighted to be continuing to provide cleaning services to this client."
The One Stop Shopping Centre and Retail Park is located in Perry Barr, just three miles out of Birmingham city centre. It is the bustling destination with over 60 exciting stores to explore, including specialist unique stores as well as popular chains like M&S Outlet, ASDA, New Look, Dorothy Perkins, Burton, Currys and Argos Extra. There are also plenty of places to eat, including Burger King, Greggs, McDonalds, KFC, Subway and Wetherspoons, and ample free parking. For more information about One Stop Shopping, please visit http://www.one-stopshopping.co.uk/
Kingdom deliver site managed commercial cleaning and maintenance services to present your company values in their very best light. They are committed to using the best people, technologies and products. Their provide cleaning services to commercial, leisure, transport and public circulation clients, offering basic, specialist, deep and reactive cleaning. They also offer waste management, janitorial, hygiene supplies, landscaping, high pressure cleaning, kitchen and ductwork cleaning, graffiti and chewing gum removal services.
For more information about Kingdom's Cleaning Division, please visit http://www.kingdom.co.uk/services/commercial-cleaning/ or call 0845 051 7702 for an immediate quote.