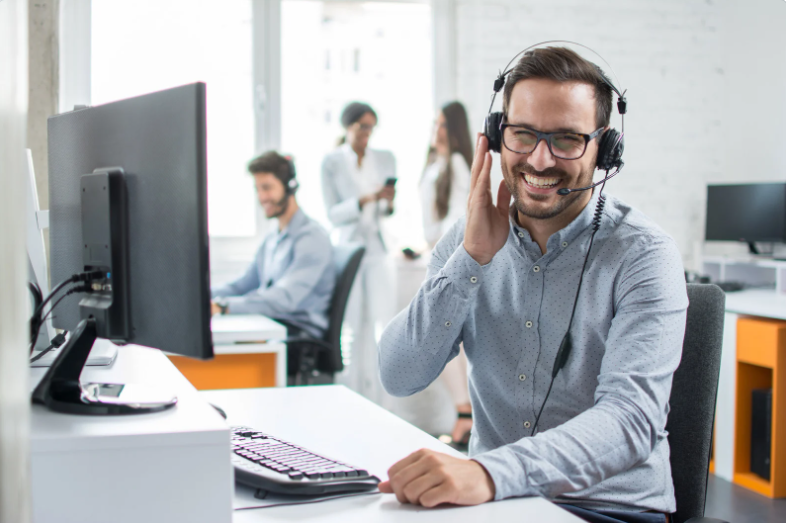 With over 42,000 people employed in call centres throughout the UK, telephone-based customer service plays a prominent role in the world of business. Excellent customer service is proven to be critical to an organisation's success: 96 per cent of respondents to a recent American survey said that high-quality customer service builds trust while 88 per cent said that the experience a company provides is as important as the quality of its products or services.

Why The Right Call Centre Skills Matter
For this reason, it's vital to keep attuned to call centre metrics, but it's the quality of your staff who will determine the standard of customer service that your team delivers. When using a staffing solutions provider to recruit call centre staff for your business, it's natural to be concerned about the quality of people they will supply. Therefore, it can be reassuring to know that candidates with the relevant skills and experience are being sourced for your call centre.
So, what are the key skills for call centre jobs that, at Kingdom Recruitment, we would look for?
Effective Communication
A non-negotiable for anyone working in a call centre, effective communication ensures that staff can convey the right message to customers, listen to and understand customers' enquiries or concerns, and manage complaints in a non-confrontational way.
Problem Solving
Working in a call centre is likely to present a variety of challenges which, often, the employee must be able to manage and resolve independently. Customers expect that issues will be dealt with quickly and on the spot, so call centre staff must be able to think on their feet and propose a realistic solution using the information and resources to hand. Effective problem solving will enable staff to resolve concerns in a timely manner, no matter how complex the issue.
Excellent Organisation
Call centres are busy environments in which staff must juggle multiple tasks simultaneously. An excellent level of personal organisation is essential, as is the ability to prioritise tasks effectively to ensure that customers receive exceptional service. Good personal initiative will ensure that staff can make logical and reasoned decisions, particularly when facing a new problem or situation for the first time.
Teamwork
While the work of a call centre operator is mainly independent, there will be occasions where colleagues need support to resolve customer concerns or improve response times. The ability to work proactively as a team is, therefore, an essential trait that staffing solutions providers should seek when recruiting staff for a client.
Contact Kingdom Recruitment To Find Out More
At Kingdom Recruitment, we provide trustworthy bespoke staffing solutions for businesses in a variety of industries, including call centres. With access to a rich pool of talent, we can provide suitably experienced and skilled candidates that closely match your business's requirements.
To find out more, please call Kingdom Recruitment today on 0330 022 9422 or click here to send us a message.
Image Source: Canva