This week, the Kingdom LAS Podcast tries something different and hands over the reins to three of our senior management team, Ayesha, Courtney and Sabrina.
The team discuss life at Kingdom LAS and the experience of being in enforcement, allowing prospective clients and those curious about a career in the industry the chance to see a sneak peek of our behind-the-scenes.
Why watch? Everything we cover in this episode
In a candid 25-minute conversation, the team cover a range of topics detailing pretty much everything you've ever wondered about environmental crime services, including:
The experience of transitioning from other industries to enforcement

Building the unique skillset needed to confidently enforce environmental law

The challenges women face in the industry and how they're equipped to handle certain situations

The impact of COVID on enforcement, how it's hindered and ultimately helped Kingdom LAS

Developing relationships within the community and seeing the positive effect of education

The day-to-day roles of the senior management team and individual enforcement officers

And more
Why Local Authority Support? Find out why Kingdom LAS stands out from the crowd
If you get anything from this episode, it's just how much the team enjoys working at Kingdom LAS and champion the local authority support services they deliver.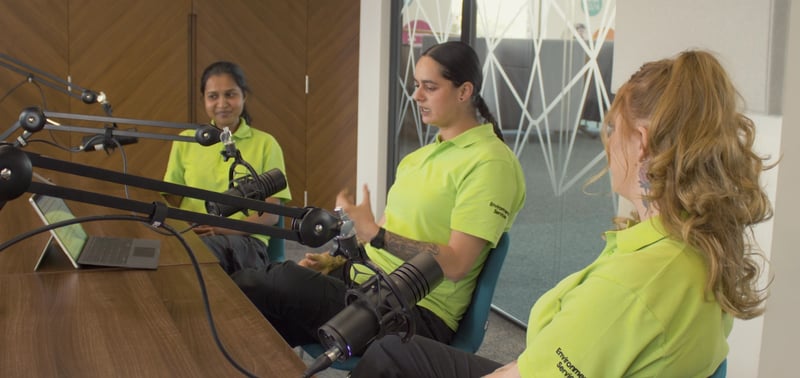 Of course, the team's love for the environment makes them a perfect fit for the role. Yet, other things like continual learning about legislation, working on a wide range of services, being encouraged to come up with new ideas and innovate, the countless opportunities for progression, receiving constant support and feeling valued and recognised within their team mean they're here to stay.
Want to know more?
Are you interested in finding out more? If this episode piqued your interest, you can listen to our podcast every week, where we discuss everything environmental crime from fly-tipping to littering and all other offences. Plus, check out our blog using the button below for guidance on environmental crime, where we offer more in-depth insights and expert advice.