A series of new restrictions to try and prevent the spread of coronavirus in England have officially been announced by Prime Minister, Boris Johnson. Boris has said the new measures that have been set out will probably stay in place for the next six months. These measures include:
Pubs, bars and restaurants to close at 22:00, restricted to table service only.
If possible, people should work from home.
Wearing face masks is now compulsory for bar staff and non-seated customers, shop workers and waiters.
The number of guests allowed at weddings have been reduced from 30 to 15.
Plans to allow fans to return to sporting events have been paused.
The "rule of six" now applies to indoor team sports.
Fines for not wearing masks or following rules increased to £200 for the first offence.
As a result of these new measures, various aspects of society have been affected, and that includes crime. Whilst we see a significant threat to life, are criminals seeing this as a new opportunity?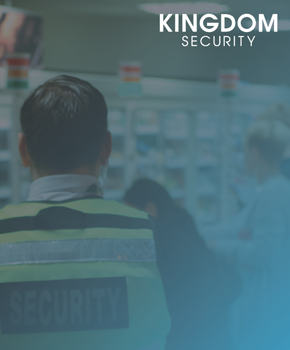 After the previous lockdown, there was an increase in break-ins at commercial sites, as many properties were left unsecured. With thieves targeting these commercial premises including retail outlets, warehouses and construction sites in particular, police forces across the UK are now having to carry out additional night patrols in empty towns and cities.
According to statistics released by the Office for National Statistics, in the UK, around 750,000 empty properties are vandalised each year. So, how can you best position your business to be resilient in the future?
If your commercial property is going to be vacant, whether that may be temporarily or for a long period of time, then there are certain measures to take that you simply can't afford to ignore.
CCTV Monitoring
Firstly, if you don't already have a monitored CCTV system, then it's worth considering bringing in a solution that will also act as a deterrent. CCTV will ensure that the police are alerted promptly about any criminal activity. Unwelcome intruders will be detected quickly, reducing any damage or loss. Not only that, but insurance companies may see empty properties as high risk, so you may find that your site insurance requires it. Taking extra measures to secure your property can also help bring insurance costs down, as the more you demonstrate you are protecting your property, the more likely it is your premiums will be reduced.
Maintain A Presence
Mobile security patrols will ensure that guards visit your site regularly when your site is left unmanned. Once the officer arrives at your premises, they will check for any issues and deal with them as necessary. Patrols take place at random times, so there will be no obvious pattern. This means any potential criminals will have no idea how long they have to attempt something, before an officer makes a return.
Having a uniformed officer on patrol and visible on the premises will warn off any potential opportunity for break-ins, burglary, or destruction of the property. Not only that, but security patrols can reduce the likelihood of any intruders or attempting to take up residence on the grounds. At Kingdom Security, our mobile patrol team operate across the UK, totalling 686 weekly site visits, 1261 key-holding sites and 570.5 total weekly locks and unlocks.
We are one of the UK's top-performing and highly accredited providers of national security solutions, protecting property, people, and brand. We will work with you to ensure your premises always remains protected. Our core security solutions are extensive, yet always tailored to your needs. Our solutions include:
Guarding
Foot Patrols
CCTV Control Room Teams
Support (where a core team officer needs to be temporarily replaced due to absence)
Tactical (where an emergency arises, or specific annual events take place)
Thanks to our security solutions, businesses can be sure that we will protect them continually throughout the pandemic and beyond.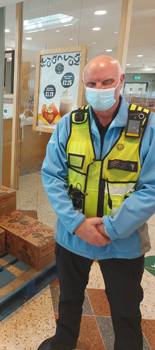 To find out how we can help you keep your business protected, contact Sherrelle Blackwell, Head of National Sales – Security at Kingdom Services Group Ltd on 07766134251 or head to https://www.kingdom.co.uk/services/security-solutions/.