Security isn't just about deterring criminals; it's also about detecting them and delaying them. This is known as the three Ds of defence. With a comprehensive security system in place, you'll have all three elements to ensure your site is in the best position to protect itself against an intruder.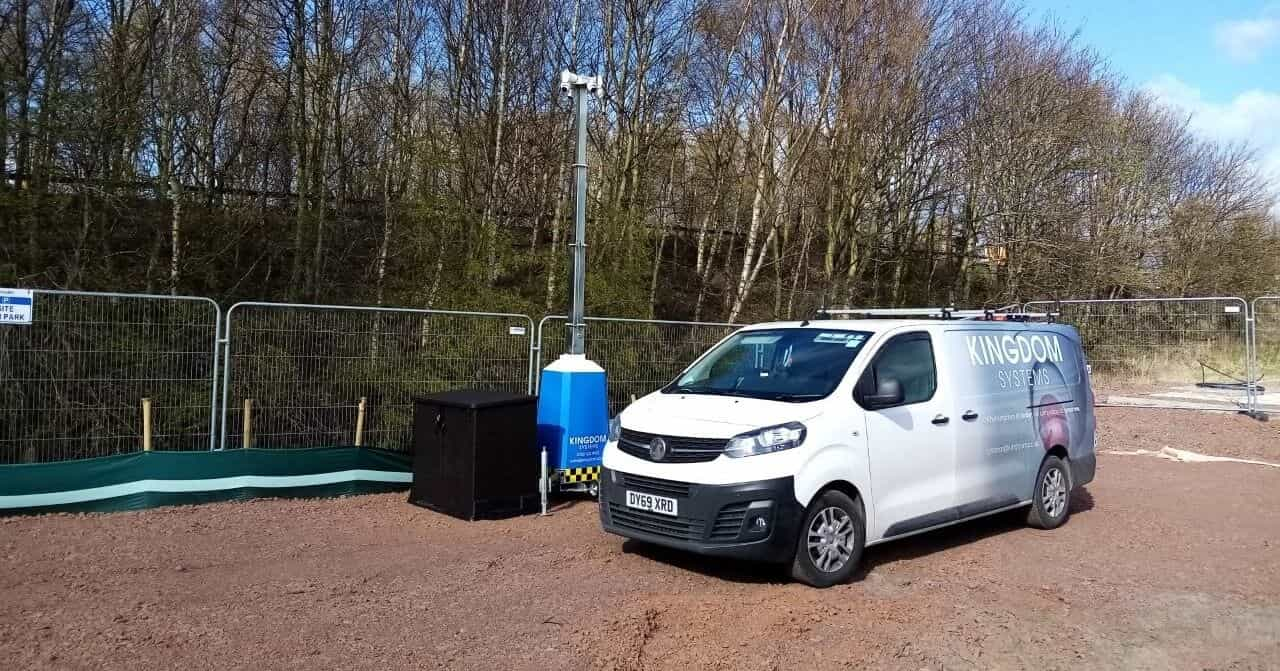 Securing a construction site can be a challenging task. Most sites hold a host of items that appeal to intruders, including plant machinery, tools and expensive materials. With that in mind, here are the key components for a robust construction site security system.
CCTV systems
CCTV systems are an essential part of construction site security. Not only do they detect crime as it occurs, but they also deter people from committing a crime in the first place.
As there are two kinds of security threats to a construction site, internal and external, CCTV cameras provide the means for site managers or business owners to supervise their workforce and ensure equipment isn't stolen. This means managers don't have to be present in all areas of the site as CCTV systems give them a whole view of the site.
Construction sites are busy with employees working on a variety of jobs all at the same time. As a result, this makes resource management difficult. Resources such as cement and hardware tools often need monitoring. But with CCTV, these items can be watched to ensure they're used appropriately.
Alongside delivering an effective security solution, CCTV cameras are a helpful project management tool. With a system in place, you can keep a close eye on the project and respond to any issues. This is particularly helpful when site managers are unable to be physically present at the site.
Instead of relying on reports, site managers can watch live or recorded footage to check how the project is coming along and see whether any additional resources are required to finish the project on time.
AI CCTV tower
An AI CCTV tower is one of the most advanced solutions available. The system learns the normal activity patterns of your site to identify anything out of the ordinary. It distinguishes between animals, vehicles and people and has two-way audio that allows you to speak to staff onsite, wherever you are, through an app.
It acts as a tool to deter and detect criminals and monitor your site and interact with your team while you're away.
Remote monitoring
CCTV cameras deter would-be criminals and detect intruders when they do break and enter. Adding remote monitoring ensures an intrusion is responded to immediately to protect sites and reduce damage to properties.
With remote monitoring, a team of qualified CCTV operators will oversee all activations that take place on-site. Monitoring teams are often the first line of defence and can effectively challenge intruders by using the two-way audio system. If the intruders fail to leave the site, the monitoring team will escalate to a dedicated mobile response team and/or the police depending on what has occurred.
The marketplace is crowded with security suppliers all offering a 'high quality' service. To ensure you partner with the right one, take a look at our checklist below.
Response
In the event of a breach detected on CCTV, a mobile response unit will immediately travel to your site. Once there, the security guards will carry out a full check of your site and any plant or materials. If a breach has occurred, such as a break-in, the response unit will remain there until it has been made secure again, ensuring the appropriate people have been contacted.
Partner with the right security supplier
When choosing a supplier to implement your security system, you need to make sure you choose a company that delivers high-quality solutions within budget and deadline. In our guide, we've created a comprehensive checklist containing everything you need to consider before committing to one supplier.