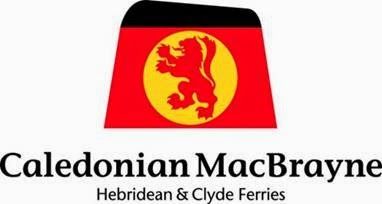 Kingdom's Cleaning Division has been praised for the way they completed another very successful new contract mobilisation.
Kingdom started providing cleaning services to CalMac Ferries, which operates of the west coast of Scotland, on 1st April 2015. The contract includes the CalMac offices in Gourock, the port offices and ferries in Oban, and the ferry cleaning and office complexes in Wemyss Bay and The Isle of Bute. The contract also includes passenger waiting rooms and toilets at all locations.
During the mobilisation program, Kingdom's client, Mike Belton, the procurement manager at CalMac Ferries, wrote to Kingdom saying:
"Please thank you team for their efforts with the mobilisation program. It really makes a difference to our staff to see something being implemented so effectively and helps allay their fears with the change of service provider".
Commenting on the successful mobilisation, Kingdom Cleaning Division's Operations Manager Peter Simpson, who is responsible for the contract, said:
"Our new client was very complimentary regarding our professionalism, our approach, and particularly our efforts - so much so that we are very optimistic that after our progress meeting discussions with our client, Mike Belton of CalMac Procurement, that this side of our business could well grow by taking on more work in other ports in Scotland, which we would be delighted to do and for which he is more than happy to supply Kingdom with references.
"During the mobilisation the operations team were required to cover cleaning times from 6am in the morning up to 8pm at night, attending various locations throughout the day. The wide geographical spread of the locations meant a gruelling drive from Gourock and Wemyss Bay up to Oban on the north west coast in the evening to ensure that all staff were properly inducted into our procedures and practices to meet our expectations.
"All went very well until my team and I were stranded on the Isle of Bute as the ferries were cancelled due to very poor weather conditions, meaning we were unable to get back onto the mainland. I also had a mishap with a seagull the size of a very large ostrich but from what I am told that sets me up for good luck into the future so we shall see!
"I am very proud of my team, Projects Manager Nick Milo and Operations Manager Patsy Kirk, for their hard work and attention to detail, and for their effort in getting this contract off to a great start. There was not one complaint about the early mornings and late nights and having to drive between locations resulting in long days, so well done to them – a great team effort as always."
Caledonian MacBrayne and CalMac are trading names of CalMac Ferries Limited. The company operates a fleet of 30 vessels that provide lifeline ferry services to the communities of the Clyde and Hebridean Islands. CalMac Ferries sail to 51 different destinations via 27 routes, operating from 51 ports and slipways and covering approximately 60,000 square miles. Their network spans some of the most spectacular coastlines and landscapes in Scotland, from Arran in the Firth of Clyde to Lewis in the Outer Hebrides.
CalMac operates a high quality service that is safe, reliable and affordable, focused on customers' needs and comfort, and is committed to the highest management standards. Their aim is to be acknowledged as the leading ferry company in the UK, providing value for money, supporting the economy and protecting the environment. To find out more about CalMac please visit https://www.calmac.co.uk/.
Kingdom's Cleaning Division delivers a supervisor or site-managed cleaning and maintenance service which is committed to using the best people, technologies and products, and believes that clean premises reflect the qualities of an organised, professional business. They offer basic, specialist, deep and reactive cleaning to commercial, leisure, transport and public organisations. They also provide waste management, janitorial service, hygiene supplies, landscaping, high pressure cleaning, kitchen and ductwork cleaning, graffiti and chewing gum removal services. For more information about Kingdom's Cleaning Division, please visit http://www.kingdom.co.uk/services/commercial-cleaning/ or call 0845 051 7702 for an immediate quote.