2020 was a challenging year for many. It's only now as we see light at the end of the tunnel, have we been able to reflect on our learnings and achievements during a time never seen before. For the security industry, it was boom or bust and Kingdom saw diversification and redeployment across different sectors, for nearly all of our partners.
Our whole team have worked incredibly hard to ensure that we met all our customer needs, whether that was temporary adjustments to their service and/or an uplift in physical security.
The phenomenal pressures on the retail sector affected our operations too but we were absolutely determined to deliver the safety and
security at all of our sites.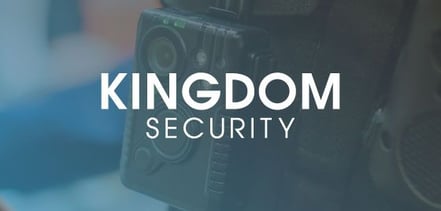 At the end of September 2020, we were notified by one of our biggest retail partners that there was an expectation to self-deliver on the surplus COVID hours where we were given a deadline of end November 2020 to put into place.
We had two months to recruit in-house and remove any 3rd party usage, of which there was approximately 4000 hours per week.
Our partners required 110 officers in the period – needing an average of 14 new officers per week, which is no mean feat amongst furlough schemes and uncertainty in the employment market.
We are incredibly proud to have hit target and even recruited more than required by 10%. We provided uniforms, inductions and training to all officers and our coverage levels remained at 99.9%.
This is a true testament to our resource and operational infrastructure, innovative resourcing methods and 'one-team ethos' across the Kingdom group. We strongly believe that it is in our moral code to provide quality service standards, sustainable employment opportunities and make communities as safe as possible.