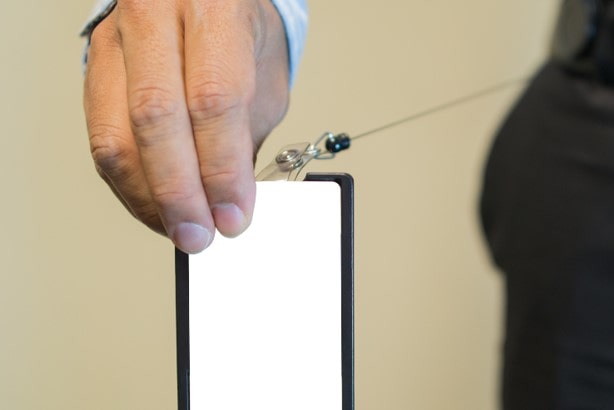 At a time of rising crime against businesses, it's vital that all companies have effective security arrangements in place to protect their valuable assets. However, with criminals often targeting business premises outside operating hours when they are less likely to be apprehended, few managers will want the personal responsibility of being called out in the dead of night or at weekends to deal with incidents or false alarms.
At Kingdom, keyholding is a cost-effective aspect of our security services for businesses. As part of our keyholder service, we will keep a set of keys for your business premises so that, should a problem arise, our highly experienced, uniformed security personnel can quickly attend, to alleviate your responsibility and inconvenience.
What Are The Responsibilities Of Our Keyholding Services?
Reducing Threat to Your Business
Using a key holder service can lower the chances of an incident within your establishment and serve as a deterrent to criminals. A key holding service will provide secure key storage that will be protected by advanced security systems with surveillance systems in place. This allows rapid access to the premises in the event of an emergency. A keyholding service is cost-effective and will give you the peace of mind that your business is safe from potential threats.
Delivering 24/7 Protection
As a key holder, we'll be able to access your business premises at any time of the day or night if a problem occurs. For example, if the intruder alarm is triggered, we'll attend to and assess the situation in person, so you don't need to be disturbed during your downtime.
Keyholders will need to know the security codes for the intruder alarm to activate or deactivate it. Rest assured that the codes will always be kept securely with the keys to the premises to prevent them from being used illicitly.
Responding To Emergencies
It's invaluable if your chosen keyholder can also be entrusted as an emergency contact so that, should a problem arise, such as a break-in, appropriate action may be taken. Our keyholders will liaise with the police and with other private security firms or intruder alarm monitoring companies to ensure a comprehensive security net that affords your business exceptional protection.
However, it's imperative that the keyholders know what to do if a problem occurs. Our security personnel are highly trained for all eventualities and possess the technical knowledge and expertise to act quickly and appropriately, either in an emergency or in the event of a false alarm.
Contact Kingdom Security To Find Out More
If you would like to find out more about our professional and reliable keyholder services, please contact Kingdom Security on 0330 022 9422 or drop our team a message and we'll be pleased to assist.
Image Source: Canva