By Peter Buff, Managing Director of Kingdom Cleaning
As 2022 comes to a close, it is always good to look back at our successes, celebrate the achievements of our team, and reflect on the growth we have enjoyed. Having taken on my new role as Managing Director earlier this year, I am incredibly proud of how our team has adapted and supported me in taking the business to the next level.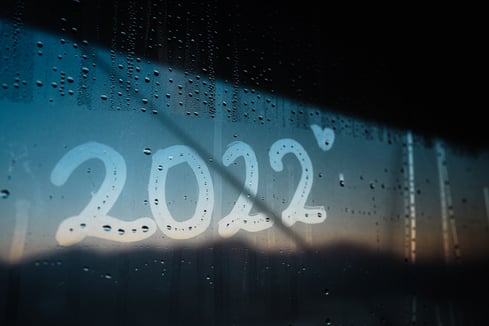 My initial priority was to support our clients as they eased back into the workplace, by ensuring our high-performing teams fostered safe, productive and inspiring places of work. And we delivered, thanks first and foremost to the strength of our 2000+ workforce across the UK.

A few months later, we completed the acquisition of Sussex-based professional cleaning services provider, The Colvin Cleaning Group, in a move to further strengthen our ability to deliver a truly national and local best-in-class cleaning service.

This has also allowed us to expand into new locations and market sectors, resulting in securing significant new clients across the manufacturing, life sciences, education, financial and professional services industries.

We have also retained and extended contracts with a number of existing customers, which is testament to the hard work and dedication of our talented team, who have fully embraced our mindset and vision for the future of the company.This focus on growth has resulted in our business now servicing more than 120 new sites across the UK.

Speaking of the team, and it's not only our former-Colvin colleagues that have joined the Kingdom Cleaning family. Over the past 12-months, we have bolstered our team with a number of appointments across the breadth of responsibility and authority throughout my organisation, including Colin Henry as Solutions Development Director, Louise Fishwick as Bid Manager and Shaun Wall as Operations Director.

Throughout 2022, our focus has been on creating welcoming and inspiring workplaces for our clients. I firmly believe that we play a vital role in this, ensuring that offices and other professional environments are clean, safe and inviting.

We can also play our part, and add significant value to our customers, through our hostmanship approach. Good Hostmanship encompasses areas such as customer care, quality, friendship and hospitality. It begins with a welcoming and open attitude to the people and situations we encounter, and can be as simple as assisting with directions, helping on reception or even just offering a friendly smile.

For example, in a retail setting, they can point people in the right direction of the nearest café or the customer information desk. For an office environment, they can assist with reception and front-of-house duties.

This added value will remain a core focus in 2023, as we continue to collaborate with our colleagues across the wider business. I look forward to sharing even more success stories in the coming months.

In the meantime, I would like to take this opportunity to thank our colleagues and customers for their continued dedication and support throughout 2022. Have a great festive break and see you in the New Year.