We help out customers to tailor-make a package from our services. This helps them run a more efficient and effective businesses and reduces supply chain, reduces management duplication and reduces margins but still leaves your business in your control.
We start by getting a crystal clear understanding of our customers' requirements and identify where we can help. We then select additional services where we believe true benefit and innovation can be demonstrated. We bring sustainable solutions, results and transformation to your business in the areas of quality, risk management, simplification and cost optimisation.
Our services include:
Commercial cleaning and maintenance - clean premises reflect the qualities of an organised, professional business. Kingdom is at the forefront of the latest technology developments in the cleaning industry. We offer office, retail and leisure cleaning, at basic, specialist, deep and reactive levels.
24/7 Help-Desk – provided using our National Communication Centre
Technology Innovation – our Personal Digital Assistant, KingdomKomplete, ensures the right information is in our customers hands when they need it.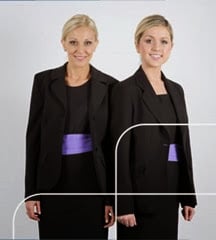 Reception and Concierge – Our professional reception and concierge team provides unprecedented levels of customer service and satisfaction. We welcome you and your guests, and quickly become the public face of your organisation, delivering a 5-star service of the very highest quality.
Investigation, Surveillance & Technology – Our team protect against theft, corporate fraud, organised crime, bribery, protesters, corruption and other dishonesty that inevitably affects all types of businesses in all sectors.
Legal & Enforcement – Our high profile, specialist enforcement teams reduce anti-social behaviour. They issues fixed penalty notices to offenders that break the Environmental Protection Act 1990 in streets, parks and open spaces, stopping littering, dog fouling, smoking in prohibited areas, criminal damage, fly tipping and graffiti.
Training – we have interactive training software – KingdomShield – which includes Health and Safety, fire prevention and first aid, available for our customers to use free for their own staff.
Please visit the Facilities Management & Integrated Services page on our website for more information.