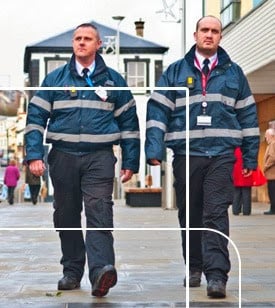 The north London Borough of Enfield passed a by-law at the end of last year which made spitting in a public place illegal. The council applied to the Department of Communities and Local Government to approve the by-law, which they did following a month long consultation. Around 4,800 residents responded in favour. Dozens of other councils across the UK are now said to be also considering a ban.
Spitting was an offence in the UK until 1990, with a ban introduced after the First World War to prevent the spread of TB. The ban was dropped in 1990 as the number of tuberculosis cases in the UK were then very small. But in the last 20 years, TB cases in the UK have gradually increased, particularly in London, which has led to many people calling for a ban to be re-introduced to stop this disgusting and anti-social habit from spreading germs. Spitting is now regarded by many as a threat to public health.
Kingdom's Environmental Protection team have received legislative training to become the spearhead for the local authority to enforce in respect of this offence. People who are caught spitting in public in Enfield will face prosecution and fines of up to £500. People will not be fined or prosecuted for spitting in a handkerchief, tissue, bin, or containers. The by-law came in to effect on the 8th December.
Commenting on the move, Enfield Council's Cabinet Member for Environment, Councillor Chris Bond said: "Spitting is utterly foul and disgusting and we're delighted the government has given us the power to prosecute people for spitting in the street.
"It has been a long and tortuous route to this moment but we're grateful the government have given the go ahead for our by law, we can now get on with dealing with those disgusting individuals who want to share their spit with the wider community and send out a strong message to show that sort of disgusting behaviour won't be tolerated in a civilised society.
"We would not have been able to achieve this fantastic result without the support of the community and I'd like to thank the thousands of people who signed a petition backing our campaign and the hundreds of others across Enfield who have shown their support throughout this process and shared our view that spitting in the street shouldn't be tolerated."
Kingdom's Environmental Protection team is led by experts with an ex-police and military background, and deliver environmental protection services on behalf of local authorities. This includes tackling street litter, dog fouling, commercial and residential waste, smoking in prohibited areas and illegal distribution of free material. They also tackle anti-social behaviour, including criminal damage, graffiti, fly-tipping and posting. For more information about Kingdom's Environmental Protection services, please visit our website: http://www.kingdomsecurity.co.uk/services/environmental-protection/