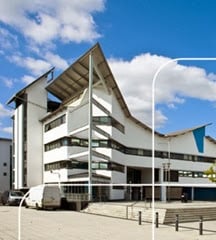 Kingdom has launched a new Education Sector Security page as part of the rebranding and improvement of our website.
We have also launched a new Education Sector online brochure to accompany the new webpage.
Kingdom provides a service which achieves maximum grades. Our security teams provide a safe place to learn and teach, and safeguard people, facilities and reputations.
Some of our education sector clients include Salford University, Alsop High School, Capital City Academy and Knowsley Community College.
Our dedicated education team has extensive experience and an in-depth understanding to meet the special demands of the education sector, focusing on the criteria that matter most to our education customers. Our officers complete enhanced vetting and are vigilant but discreet to assist education establishments strike the balance between an educational building that is welcoming yet secure.
Kingdom has over 20 years experience in the security industry, and is the largest privately owned security company in the UK. Our National Support Centre and regional support offices means we have a wealth of local and national management expertise. To find out more about Kingdom's services, please click here to visit our website.