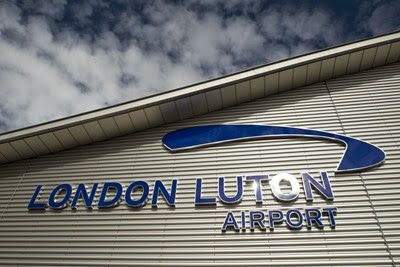 Kingdom is delighted to have been awarded a prestigious contract to provide cleaning services to London Luton Airport.
Kingdom Clean will provide daily cleaning, 24 hours a day, seven days a week at London Luton Airport. High profile cleaning staff maintain the highest levels of cleanliness using the best quality, up to date equipment and environmentally friendly chemical free cleaning materials. This is particularly important to London Luton Airport which continuously reviews its environmental performance in order to minimise and mitigate the effects that the business activities have on the environment.
Kingdom Clean also provides window cleaning services, janitorial services, and handles hygiene supplies for London Luton Airport. Deep cleans are carried out at the Airport during every night shift. Kingdom cleans the main terminal building, office buildings and also the out stations. It also provides cleaning services to the franchise outlets at the Airport and provides a hosting service assisting passengers through passport control. Kingdom Clean has restyled its uniforms in line with London Luton Airport to give them a more customer friendly appearance.
The contract with London Luton Airport began on 28th February 2014 and Kingdom's management team is delighted with inroads that have been made so far, with significant improvements shown since starting. To read more about Kingdom's site managed commercial cleaning and maintenance services, please visit http://www.kingdom.co.uk/services/commercial-cleaning/ or click here to read its online brochure.
London Luton Airport is one of the UK's largest passenger airports and carried 9.7million passengers in 2013. It directly employs over 600 staff and indirectly employs over 8,000 staff, making it a key economic driver for the region. A number of scheduled airlines, including easyJet, Ryanair, Monarch and Thomson depart from the Airport to over 100 destinations in Europe, Africa and Asia. To find out more about London Luton Airport, please visit its website http://www.london-luton.co.uk/.