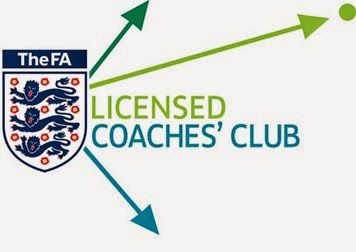 Kingdom is delighted to announce that Mark Wallace became a licensed football coach on the 6th April 2014.
Mark is a Director at Kingdom and has over 24 years' private industry experience. He ensures that service delivery is achieved by developing relationships and ensuring that Kingdom fully understands their customers. Mark makes sure that every one of Kingdom's services is the best it can be and that Kingdom's contract management teams are maximising their service delivery to ensure contracts are retained.
Mark has been licensed by The FA Licensed Coaches' Club, FA Learning's first ever coach licensing scheme. The Licensed Coaches' Club aims to raise standards in coaching across the game by ensuring that coaches keep their training and qualifications up to date. It forms a key part of The FA's Youth Development Review and Coaching Strategy.
In today's ever evolving game, it is essential that coaches at all levels of the game keep up to speed with new coaching techniques and advice.
The FA Licensed Coaches' Club requires that coaches meet the following criteria in order to join:
· Min Level One coaching qualification
· Emergency Aid certificate
· FA Safeguarding children certificate
· FA CRB check (if coaching children)
Mark currently coaches the Wilberfoss Mavericks (under 10s) who completed Mark's successful weekend with a 2-1 win and his son scoring the winning goal and receiving the man of the match award.