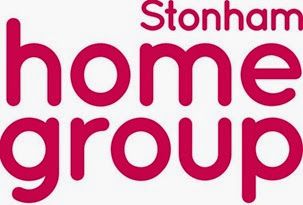 Kingdom is delighted to announce that they are increasing the security services they provide to Home Group Stonham, one of the UK's largest providers of high quality housing and supported services and products.
Kingdom already provides security officers to Home Group Stonham nationally, and also provides key holding and alarm response services for a number of their sites, predominantly in the Yorkshire area. Kingdom will now be providing key holding and alarm response services to 24 sites in the Birmingham area.
Kingdom operates a fully insured, UK wide key holding and alarm response service for commercial and domestic customers, including for a number of sensitive and business critical sites such as Home Group Stonham, where key holding and swift response is of major necessity. Kingdom's key holding and response service protects staff and businesses from unnecessary risk, costs and inconvenience.
Kingdom operates in accordance with BS7984, the Key Holding & Response Code of Practice, and employs local people with local knowledge. All their mobile response personnel are Security Industry Authority (SIA) licensed, uniformed and trained, with a vehicle fleet that is Kingdom branded and fully equipped to respond to your premises. For more information about Kingdom's key holding and alarm response services, visit their website.
Kingdom also has a dedicated social housing team which has extensive experience and an in-depth understanding to meet the special and sensitive safeguarding demands of the social housing sector. Safeguarding people, facilities and reputations, Kingdom's security teams provide a safe place, striking the balance between a building that is welcoming yet secure. You can find out more about Kingdom's social housing services on their website or by clicking here to read their online social housing sector brochure.
Home Group is a social enterprise and charity with a turnover of over £300m. Founded in the North East by an Act of Parliament in the 1930's, their mission is "to help customers and clients to open doors to new opportunities and healthy lives". Home Group's role is to provide general needs housing and supported housing services targeted towards helping some of society's most vulnerable people take control of their own lives. They house over 120,000 people a year in 55,000 homes in 200 local authority areas in England, Scotland and Wales. To find out more about Home Group, click here to visit their website.