Kingdom are holding a recruitment day on Tuesday 28th October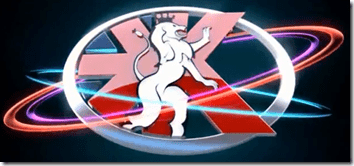 at the Premier Inn Hotel in Euston, London to find candidates that are able to fill a number of roles around the country.
The roles that Kingdom are currently recruiting for are:
Reception (Central London): front of house service and support
Corporate Security (Central London): full time security, SIA licence essential.
Retail/Loss Prevention (national): protection of client assets, patrol, SIA license essential
Relief Officers (national): security support, SIA licence essential
Mobile response (Southampton, Yorkshire, Aberdeen): protecting assets, mobile patrols, incident response
Kingdom provide a range of services to clients nationwide including security personnel, reception and concierge, environmental protection, mobile patrol and more. Kingdom employees enjoy an impressive and comprehensive range of employee welfare benefits, as well as being committed to equal opportunities.
If you would like to attend our recruitment day, join us at the Premier Inn Hotel on Duke Street in Euston, between 11am and 4pm. Alternatively, to find out more email us at Recruitment@Kingdom.co.uk or call us on 0845 051 7702. We look forward to seeing you!