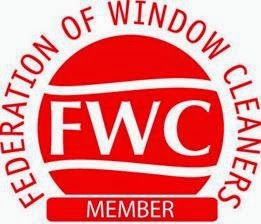 Kingdom Clean is proud to have become a member of the FWC – the Federation of Window Cleaners. Membership is annual and runs until the 21st January 2016. Their registration number is 11755.
The FWC was established in 1947 as an independent, non-profit making organisation to support the needs of window cleaners in the UK. It is owned by and run only for the benefit of their members. Their purpose is to maintain and improve the window cleaning industry and to represent their membership.
Membership of the federation offers window cleaning companies numerous benefits from free advice through to huge discounts on a range of essential business requirements. The federation is also renowned for the calibre of its training courses. For more information about the FWC, please visit http://www.f-w-c.co.uk/.
Kingdom delivers a supervisor or site-managed cleaning and maintenance service that is committed to using the best people, technologies and products to provide a leaner, smarter and more connected organisation. As well as window cleaning, Kingdom Clean also offers waste management, janitorial service, hygiene supplies, landscaping, high pressure cleaning, kitchen and ductwork cleaning, graffiti and chewing gum removal. Kingdom offers basic, specialist, deep and reactive cleaning to businesses, the leisure industry, transport and public areas.
Kingdom remains steadfast in its "commitment to quality" (C2Q) by embracing five key components: Safety, Health, Environment, Service and Outcomes. They hold a range of appropriate industry accreditations, which you can find out more about here. To find out more about Kingdom Clean and their cleaning services, please visit http://www.kingdom.co.uk/services/commercial-cleaning/ or click here to read their online brochure.