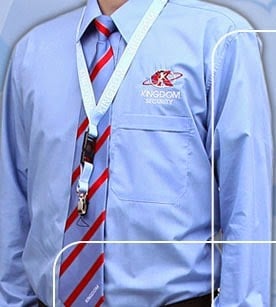 Kingdom provides a door team at the Rainbow Casino in Bristol, and recently had to deal with a major incident in which the whole team was attacked.
The door team refused to give a group of three men access to the casino at approximately 4am because they all had blood on their shirts and it was obvious that they had been involved in a fight before arriving at the venue.
The door team spent around 20 minutes trying to get the group to leave, before one member of the group hit a member of Kingdom's team over the back with a chair. When the rest of the team went to help him, the other members of the group started to head butt and punch them.
As a result the police were called and an armed response team arrived to deal with the offenders. After viewing the CCTV footage, the police said that they were happy to proceed with charging the men for affray and violent disorder, and said that the Kingdom team were the personification of calm and patience until the attack.
The team should therefore be praised for staying cool, calm and collected, and for the great job they do overall. They have an excellent working relationship with the management and staff at the casino, with all of them having worked there for at least three years, and provide high levels of customer service that goes above and beyond their job role.
This incident also illustrates the risks that security teams working on doors have to face on a nightly basis, and how essential their role is in stopping groups like this from entering premises and ruining the evenings of other customers looking to enjoy themselves.
Kingdom has over 20 years experience in the security industry, and is one of the largest privately owned companies in the UK within their areas of service expertise. They specialise in risk, loss and the protection of property, people and brand. To find out more about Kingdom's range of security services, please visit http://www.kingdom.co.uk/services/security-personnel/