The government has announced that fines for littering will rise to up to £500 in a crackdown on anti-social behaviour. At present, the maximum on-the-spot penalty for these offences is £150 – but this will increase more than threefold as part of Rishi Sunak's bid to tackle environmental crimes.
Environment minister Rebecca Pow announced that those committing other offences, such as fly-tipping and breaching rules around the disposal of household waste, will also face higher maximum fines. Fines for fly-tipping, for example, will rise from £400 to as much as £1,000.
Mrs Pow said: 'Littering and fly-tipping are cynical and opportunistic crimes – damaging wildlife, creating eyesores and ruining our enjoyment of the great outdoors. Criminals who spoil things for everyone else should be punished appropriately. Our anti-social behaviour action plan set out how we will help councils to take even tougher action against those who harm our public spaces. Today we're taking the next step towards raising the limit on fixed penalty notices for fly-tipping from £400 to £1,000. This will deter potential offenders from dumping their rubbish and make sure that those who do face justice.'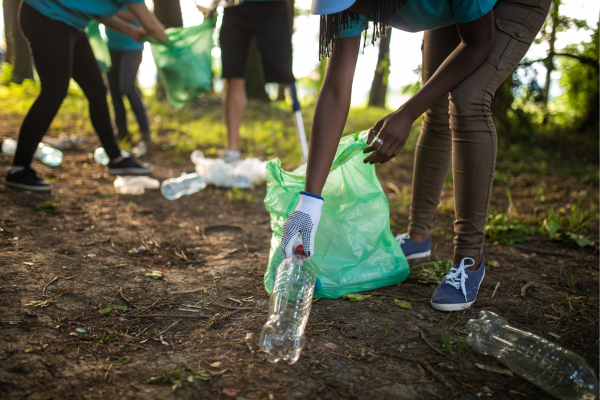 The new higher fines are due to take effect from the middle of next month. Local authorities will be able to set the rates that offenders should pay within the new limits, with the Government urging councils to take a 'much tougher' approach.
More than two million pieces of litter are dropped in the UK every day, according to the charity Keep Britain Tidy, with the cost to taxpayers for street cleaning coming to more than £1billion a year. In 2021/22, councils dealt with nearly 1.1million incidents of fly-tipping, with 91,000 fines issued along with other enforcement actions.
Environment Secretary Therese Coffey said: 'Everyone loathes litter louts and people who dump rubbish. We are increasing the penalties local councils can apply for this behaviour that spoils our streets and harms nature.'
To find out more about how Kingdom L A Support can help you when this change happens then get in touch with us today at John.Roberts@lasupport.co.uk
News from The Sun